Air date: November 14, 2022
Guest Panelists: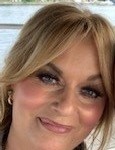 Kristi Rahrig Jenkins, PhD, MPH, University of Michigan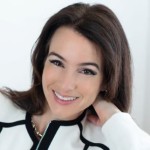 Maren Fragala, PhD, Quest Diagnostics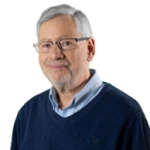 Ron Goetzel, PhD, Johns Hopkins Bloomberg School of Public Health
The C. Everett Koop National Health Award recognizes exemplary programs shown to improve employee health and well-being (HWB) while at the same time achieving positive business outcomes by documenting value-on-investment (VOI). In this session, you will learn about the challenges and key learnings from two award-winning organizations about their approach and design, as well as valuable tips on the application process, evaluation criteria, and the type of data required to demonstrate program impacts.
Learning Objectives
After attending this webinar, participants will be able to:
 Explain insights from former Koop Award Winners about

t

he key learnings which enabled their programs' successes, including overcoming challenges.
Identify the metrics of program success including health impact and business outcomes.
List details and benefits of completing the C. Everett Koop National Health application process, including the minimum requirements that must be met for a winning application and the tools and resources available to Koop award applicants.
Kristi Rahrig Jenkins, PhD, MPH, is the Research Program Manager for MHealthy, the health and well-being initiative for the University of Michigan's faculty, staff, and dependents. She leads the development and execution of the evaluation and scientific research activities of MHealthy, including data collection, management, and analysis; developing and sustaining scientific partnerships; and serving as the point person for all internal and external data-related inquiries and processes. Kristi has over twenty years of experience in research units at the University. Before joining MHealthy in 2009, Kristi worked for the University's Addiction Research Center and the Institute for Social Research exploring research questions related to health behavior across the life course, particularly issues related to chronic disease, family relationships, social and psychological aspects of health, and population health. Kristi holds an MPH in community health education from the University of South Florida and a PhD in Sociology from Wayne State University.
Maren Fragala, PhD, is currently the Director of Scientific Affairs for Quest Diagnostics where she advances measurable health outcomes for the company's 50,000 employees. She earned the company distinction as a Best Employer for Healthy Lifestyles and received the C. Everett Koop Award for exemplary work in health and disease prevention. Maren held academic positions at Harvard School of Public Health, University of Connecticut Health Center, and University of Central Florida (UCF), publishing 125+ scientific manuscripts and serving on the Biomarkers Consortium of the Foundations of the NIH. She was recognized as one of the women to chart the course of UCF's history, Ragan's top women in Wellness, and earned JSCR's award for Editorial Excellence. Maren holds a certification with distinction from the National Strength and Conditioning Association, an MS in exercise physiology from the University of Massachusetts, and a PhD in Kinesiology from the University of Connecticut.
Ron Goetzel, PhD, is a Senior Scientist and Director of the Institute for Health and Productivity Studies (IHPS) at the Johns Hopkins Bloomberg School of Public Health. The mission of the IHPS is to bridge the gap between academia, the business community, and the healthcare policy world – bringing academic resources into policy debates and day-to-day business decisions and bringing worker health and productivity management concerns to academia.
Sponsored by Health Enhancement Research Organization (HERO), a designated provider of continuing education contact hours (CECH) in health education by the National Commission for Health Education Credentialing, Inc. This program is designated for Certified Health Education Specialists (CHES) and/or Master Certified Health Education Specialists (MCHES) to receive up to 1 total Category I contact education contact hours. Provider ID#101039
This webinar is available to members only.