Air date: September 8, 2022
Guest Panelists: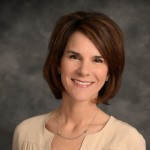 Jennifer Posa, PhD, MS, Johnson & Johnson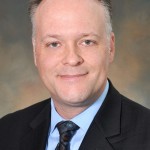 David W. Ballard, PsyD, MBA, HERO/GhostNote Consulting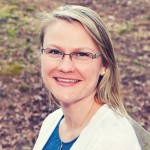 Emily Wolfe, MSW, LCSW, HERO
Evidence-based best practices for worksite health and well-being (WWB) have been widely established for more than two decades. Although these practices are embraced by many leading organizations with best-in-class WWB programs, research led by HERO award-winning researcher Dr. Laura Linnan shows that progress toward broader implementation has been glacial. The findings from this nationally representative sample of 2,843 companies show that comprehensive programs increased only slightly between 2004 and 2017 and just 11.8% met all five of the comprehensiveness criteria.
With workforce mental health (WMH) coming to the forefront during the pandemic, employers are grappling with recent and emerging WMH guidance, including standards and guidelines, certification and recognition programs, measurement strategies, and best practice case examples. A number of countries including Canada and the UK have implemented WMH standards and ISO recently released new guidelines on psychological health and safety at work – the first global standard on managing psychosocial risks. But will the abundance of resources and guidance lead to significant, sustainable change?
This webinar will explore the current WMH landscape and how we can drive adoption of best practices and move the conversation from a reactive response to a global crisis to a sustained national movement.
This webinar will serve as a primer and preview of the HERO's Fall Think Tank, September 20th, in Amelia Island, Florida, where we will explore: "Will new and emerging guidance improve employer efforts to advance workforce mental health?"
Speakers:
Jennifer Posa, PhD, MS, is the Global Head for Employee Mental Wellbeing & Workplace Effectiveness within Global Health Services at Johnson & Johnson (J&J). In this role, she is responsible for the development of the mental health & well-being strategy and workplace effectiveness programs for J&J employees worldwide.
Jennifer is a seasoned health care executive, author, and speaker, with extensive experience in mental health & well-being, population health, and the development of value-based measures and standards.  Throughout her tenure at J&J, Jennifer has supported the development and execution of Janssen's healthcare quality strategy for Neuroscience and Infectious Disease and provided strategic market leadership within key US markets. Jennifer has also led numerous successful industry research initiatives and is a well-known subject matter expert and thought leader in the areas of organizational support, psychological well-being at the workplace, and building cultures of health within organizations.
Jennifer holds a BA in psychology from Denison University, an MS in health fitness management from American University, and a PhD in industrial/organizational psychology from Capella University. She has served as an advisor for the HERO Scorecard, including recent updates to both the US and International versions.
David Ballard, PsyD, MBA, is the founder and principal of GhostNote Consulting. He is an organizational consultant with more than 15 years of prior experience as a non-profit executive. His emphasis is on promoting employee well-being and organizational performance through the integration of psychology and business. David's work focuses on organizational effectiveness, occupational health promotion, workplace mental health, program design and evaluation, and systems-level workplace interventions. He has provided research, consultation, and training services to government agencies, industry groups, corporations, private equity firms, medical schools, and universities.
David is the Scientific Advisor for Workforce Mental Health at the Health Enhancement Research Organization (HERO). He currently serves on the boards of directors for The Health Project and Sound Mind. He chairs the Society for Occupational Health Psychology's Practitioner Committee, co-chairs the Advisory Committee for The Carolyn C. Mattingly Award for Mental Health in the Workplace, and is a member of NIOSH's Cross-Sector Council on Healthy Work Design and Well-being, and the External Advisory Board for the Johns Hopkins P.O.E. Total Worker Health Center in Mental Health.
He received his doctorate in psychology and his MBA in health services administration from Widener University.
Moderator: Emily Wolfe, MSW, LCSW, is HERO's Director of Learning Experience, providing leadership and project management for HERO Committees and the various projects that the committees produce. In addition to committee project management, Emily supports HERO's Senior Fellow in planning HERO Think Tank meetings. She is a Licensed Clinical Social Worker and received her master's degree in social work from UNC-Chapel Hill with a concentration in adult mental health. She has experience working in hospital settings, including oncology and clinical care management, employee work-site wellness programming, transitional community housing, and private mental health practice. Emily has a strong interest in the intersection of workplace culture and employee mental health, and the unique health and well-being needs of lower-wage earners.
This webinar is available to members only.