Air date: March 16, 2022
Guest Panelists: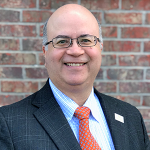 Octavio N Martinez, Jr, MD, MPH, MBA, FAPA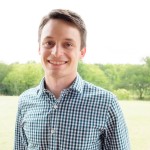 Drew Mills, MPH, CHES
This webinar will share insights from the American Heart Association's new report, Driving Health Equity in the Workplace, which is the results of a collaboration with the AHA's CEO Roundtable and includes guiding principles and actionable strategies that can help guide organizations wherever they are on their health equity journey.
Structural inequity, discrimination and bias have been shown to take a heavy toll on the health and well-being of employees, organizations and their communities. The American Heart Association's CEO Roundtable, a leadership collaborative of nearly 50 CEOs, is dedicated to helping employers further understand, identify and eliminate workplace policies, practices and programs that lead to inequities. Evidence shows that promoting health equity can benefit employee health and productivity and reduce health care costs.
Octavio N Martinez, Jr, MD, MPH, MBA, FAPA, is Executive Director of the Hogg Foundation for Mental Health at The University of Texas at Austin. He also holds the appointments of Senior Associate Vice President within the Division of Diversity and Community Engagement where he heads up the Community Integrated Health Initiatives program, and the Associate Chair of Diversity, Equity and Inclusion for the Department of Psychiatry and Behavioral Sciences. He is a professor of psychiatry at the Dell Medical School, Clinical Professor at the Steve Hicks School of Social Work, Faculty Affiliate of the Rapoport Center for Human Rights and Justice in the School of Law, and Adjunct Professor of Psychiatry at the Long School of Medicine, UT Health San Antonio. Octavio currently serves on the Biden-Harris COVID-19 Health Equity Task Force, Advisory Committee to the Director of the Centers for Disease Control and Prevention, and National Academies of Sciences, Engineering, and Medicine's Health and Medicine Division's Roundtable on the Promotion of Health Equity.
Drew Mills, MPH, CHES, is a Health Programs Analyst in the office of the American Heart Association's (AHA) Chief Medical Officer for Prevention where he provides scientific advisory and technical support to the organization, primarily in the areas of hypertension control, health equity, and workplace health and well-being. Drew also provides scientific support to the AHA's CEO Roundtable. and served as project manager and coauthor of Driving Health Equity in the Workplace. He is based in Dallas, Texas and holds a master's in public health from the UT Health Science Center at Houston School of Public Health.
This webinar is available to members only.