Air date: March 23, 2022
Guest Panelists: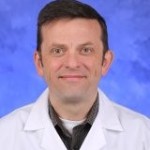 Rob Lennon, MD, JD, Penn State College of Medicine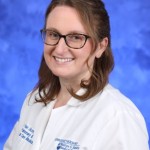 Lauren Jodi Van Scoy, MD, Penn State
At the beginning of the pandemic, we completed one of the largest global surveys of COVID-19 knowledge, intended behaviors, trust, and preferred information sources. It also included a rich set of qualitative answers to help inform quantitative analysis. In this talk, we'll share a series of interesting findings that came out of this project, including insights into how COVID-19 has changed information consumption, correlations between information sources and both knowledge and perceived risk, correlations between intended behavior and actual infection, how poor information dissemination has led to increased anxiety, racial differences in COVID-19, cross-cultural differences in COVID-19 response, and finally, the use of artificial intelligence to augment mixed methods research.
Learning Objectives
Learn how COVID-19 has changed how we get information and how different sources of information affect our perception and behavior.
Understand how lack of good information has led to racial and cultural differences in COVID-19 and the response to the pandemic.
Discover the benefits of using artificial intelligence in mixed methods research.
Email Ariane to receive 1 CHES/MCHES credit: ariane.mistral@hero-health.org 
Rob Lennon, MD, JD, is an Associate Professor and Director of Resident Scholarly Activity for the Department of Family and Community Medicine at Penn State College of Medicine. He served in the US Navy Medical Corps for 14 years in numerous executive positions and leading humanitarian missions to Central and South America, transitioning to Penn State in 2019 to focus on research. His funded research includes: osteopathic manipulation techniques for the treatment of chronic migraines; developing topical reducing agents to reduce reactive oxygen species on skin; comparing mindfulness meditation versus cognitive behavioral therapy for opioid-treated low back pain; COVID-19 research projects on global perspectives, understanding, and intent to comply with public health recommendations; and osteopathic manipulation techniques to improve outcomes in COVID-19 patients with respiratory distress. He also collaborates with colleagues at the University of São Paulo, Brazil to facilitate global health engagement with Amazon Riverine populations.
Lauren Jodi Van Scoy, MD, is an Associate Professor of Medicine, Humanities, and Public Health Sciences, co-founding Director of the Qualitative and Mixed Methods Core, and practicing pulmonary and critical care physician at Penn State. She recently received the Jo Rae Wright Award for scientific excellence from the Parker B. Francis Foundation. Lauren is PI of an NIH funded R-01 mixed methods project involving a 75-site cluster randomized controlled trial examining efficacy of advance care planning tools in underserved communities. Her research program includes theory-based approaches to the assessment of communication quality and behaviors related to end-of-life conversation. She also serves as a methodology consultant for a wide variety of mixed-method projects and topics, including large, randomized controlled trials, pharmacological drug trials, and education projects. She directs the graduate course in mixed methods and has an extensive track record of mentoring medical and graduate students, as well as junior faculty.
Sponsored by Health Enhancement Research Organization (HERO), a designated provider of continuing education contact hours (CECH) in health education by the National Commission for Health Education Credentialing, Inc. This program is designated for Certified Health Education Specialists (CHES) and/or Master Certified Health Education Specialists (MCHES) to receive up to 1 total Category I contact education contact hours. Provider ID#101039
This webinar is available to members only.