Air date: September 14, 2021
Guest Panelists: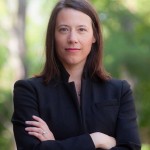 Lindsey Leininger, PhD, Tuck School of Business, Dartmouth
The all-female team of "Nerdy Girl" scientists has steadfastly delivered trustworthy, timely, and evidence-based advice to social media audiences via the @DearPandemic platform since March 2020. 150k+ followers, one thousand Facebook posts, hundreds of media appearances, and dozens of invited lectures later, they've built their way towards a communication framework broadly applicable to a variety of health promotion initiatives. Their hope is that this framework and associated lessons learned can empower fellow health promotion professionals to steward efforts improving equitable access to credible, relatable health information in their specific settings.
Lindsey Leininger is a public health scientist who specializes in data-driven health policy. She is on faculty at the Tuck School of Business at Dartmouth College where she teaches current and future health care leaders how to make sense of medical data. As part of an all-female team of "Nerdy Girl" scientists, she runs the science communication campaign @Dear Pandemic on social media. Prior to joining Dartmouth, she spent a decade leading research and technical assistance projects for public health insurance programs, both in academic and think-tank settings. Lindsey earned her PhD in health policy from the University of Chicago's Harris School of Public Policy.
This webinar is available to members only.