Air date: September 9, 2021
Guest Panelists: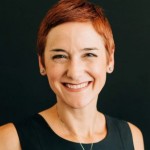 Erin Seaverson, MPH, WebMD Health Services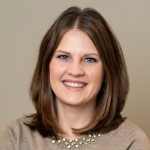 Molly Heisterkamp, CHES, Wisconsin Department of Employee Trust Funds
The State of Wisconsin Employee Trust Fund (ETF) has a geographically dispersed and diverse population of more than 165,000 individuals, including current and retired employees from the University of Wisconsin system, state agencies, and nearly 300 local government entities. Employees work in more than 400 locations throughout the state. Since 2017, ETF has focused on creating a positive well-being program experience to their constituents. During this presentation, learn how they've created an adaptive well-being strategy and Well Wisconsin Program to meet the broad needs of their population base. Speakers will also provide insights around their cohesive engagement and program management strategies that have helped double participation since the inception of the Well Wisconsin initiative.
After the webinar, attendees will be able to:
Gain an understanding of how the State of Wisconsin ETF leveraged their Triple Aim (health, service/quality, cost) mission and a strong strategic partnership to create a balanced foundation for their well-being program.
Identify outside-the-box ideas and initiatives (e.g., Well Wisconsin Radio podcasts) that are designed to meet participants on their terms and boost engagement year-over-year.
Apply program adjustments and additions to better assist employees from program inception and during a pandemic.
Erin Seaverson, MPH, head of research at WebMD Health Services, steers our health and well-being research agenda. She serves as research consultant and principal investigator for numerous strategic initiatives, program evaluation, and outcomes studies. Erin's work in research and reporting helps to define best practices for the industry.
Erin holds a Master of Public Health degree in epidemiology from the University of Massachusetts, a bachelor's degree in exercise and health science from Alma College, and studied at the University of North London in London, England. Erin has published numerous peer-reviewed, scientific research studies benefiting the field of health management. She has a passion for endurance running and triathlons and believes in giving back to her community through volunteerism.
Molly Heisterkamp, CHES, is the wellness & disease management program manager for the Wisconsin Department of Employee Trust Funds. The program is available to more than 160,000 participants enrolled in the State of Wisconsin Group Health Insurance Program. A Certified Health Education Specialist, Molly has committed the past 10+ years to supporting employees from a variety of different industries in reaching their well-being goals.
Molly has driven the accomplishment of a Platinum Well Workplace Award through the Wellness Council of America for two of her previous employers and has presented various conference workshops hosted by the University of Wisconsin-Madison and the Wellness Council of Wisconsin.
*HERO is a designated provider of continuing education contact hours (CECH) in health education by the National Commission for Health Education Credentialing, Inc. This program is designated for Certified Health Education Specialists (CHES) and/or Master Certified Health Education Specialists (MCHES) to receive 1 education contact hour. Provider ID# 101039
This webinar is available to members only.