Air date: August 4, 2021
Guest Panelists: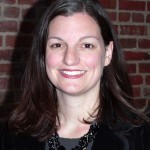 Jodi Jacobson Frey, PhD, LCSW-C, CEAP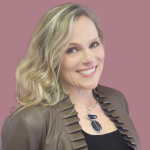 Sally Spencer-Thomas, PhD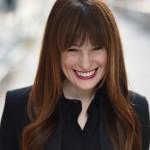 Maggie Mortali, MPH
September is suicide prevention month. In preparation, make suicide prevention a health and safety priority at work. The majority of adults who experience mental health problems, including suicide, are in the workforce (World Health Organization, 2006). However, the majority of workplaces are not prepared to help employees who might be struggling with suicidal thoughts or behaviors in an attempt to prevent suicide, nor are most prepared to cope with the aftermath of an employee suicide with appropriate and evidence-informed postvention practices. While many employers offer mental health, EAP, and wellness programs, these programs are greatly underutilized due to real and perceived barriers, especially stigma.
Since the launch of the National Guidelines for Workplace Suicide Prevention, over 650 workplaces and professional organizations have taken the pledge to make suicide prevention and health and safety a priority. The guidelines were developed by the speakers and additional American Association of Suicidology Workplace Committee and the predecessor group, National Action Alliance for Suicide Prevention, Workplace Taskforce members. We utilized a mixed methods research approach to collecting primary data from various stakeholders. We enrolled dozens of partners into the effort and, subsequently, forged a core partnership among American Association of Suicidology, United Suicide Survivors International, and the American Foundation for Suicide Prevention to complete the exploratory study that was used to design the guidelines that provide a roadmap for employers to achieve a "zero suicide mindset" and implement best practices to reduce suicide in the workplace.
This presentation will include an overview of the development of the guidelines and how they are being adopted in workplaces. The presenters will share research results and themes that were organized into guiding principles, motivations/barriers, integration recommendations, content areas, format/style suggestions, and marketing/distribution tactics. Finally, a summary of recommendations and proposed solutions will be discussed, in addition to suggestions for how session participants can take the guidelines home and integrate some of them into their work organizations.
Jodi Jacobson Frey, PhD, LCSW-C, CEAP, is a full professor at University of Maryland, School of Social Work. Jodi chairs the Social Work in the Workplace & Employee Assistance sub-specialization (formerly EAP sub-specialization) and the Financial Social Work Initiative. She is the founder and faculty executive director of the Behavioral Health and Well-Being Lab (BHWell Lab). Her MSW and PhD degrees were earned from the University of Maryland.
Jodi's research focuses on workplace behavioral health, including the impact of employee mental health, substance use, and well-being on productivity and safety. She is the co-editor-in-chief for the Journal of Workplace Behavioral Health and also co-founded the International Employee Assistance Digital Archive, housed at the University of Maryland. She also co-chairs the Workplace Suicide Prevention and Postvention Committee of the American Association of Suicidology where she is contributing in the development and dissemination of the National Guidelines for Workplace Suicide Prevention.
Sally Spencer-Thomas, PhD, is a clinical psychologist, international keynote speaker, podcaster, and an impact entrepreneur. Sally was moved to work in suicide prevention after her younger brother, a Denver entrepreneur, died of suicide after a difficult battle with bipolar condition. Known nationally and internationally as an innovator in social change, Sally has helped start up multiple large-scale, gap filling efforts in mental health including the award-winning campaign Man Therapy and was the lead author on the National Guidelines for Workplace Suicide Prevention.
She has a doctorate in clinical psychology from the University of Denver, master's in non-profit management from Regis University, a bachelor's in psychology and studio art with a minor in economics from Bowdoin College. She has written four books on mental health and violence prevention and won multiple awards for her advocacy. She lives with her partner and three sons in Conifer, Colorado.
Maggie Mortali, MPH, is a senior program director and workplace mental health expert at the American Foundation for Suicide Prevention (AFSP). Since joining AFSP in 2011, Maggie established and leads a department dedicated to AFSP's workplace initiatives, including the Interactive Screening Program (ISP), an online assessment tool that connects users to the appropriate mental health services. In this role, she has cultivated partnerships with large public and private sector employers, institutions of higher education, and law enforcement agencies to enhance their employee assistance programs (EAPs) and other mental health services.
With over a decade of experience in the suicide prevention field, Maggie has published articles, co-authored a chapter, and helped develop the National Guidelines for Workplace Suicide Prevention. She holds a master's degree in public health in prevention science from Emory University Rollins School of Public Health and a bachelor's degree in psychology from the University of North Carolina Wilmington.
This webinar is available to members only.