Air date: June 2, 2021
Guest Panelists: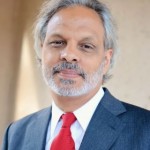 Eduardo Sanchez, MD, MPH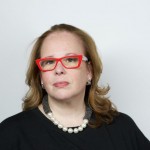 Tanya Odom, EdM
The webinar will provide an overview of the American Heart Association's presidential advisory on Structural Racism as a driver of health disparities and will provide a discussion of workplace strategies and actions to address structural racism.
Dr. Eduardo Sanchez serves as Chief Medical Officer for Prevention for the American Heart Association (AHA). He is the Principal Investigator of the National Hypertension Control Initiative, a control cooperative agreement with the federal Office of Minority Health and the Health Resources and Services Administration. He is the AHA Clinical Lead on Target:BP (a joint blood pressure control initiative with the American Medical Association) and KnowDiabetesbyHeart™ (a joint cardiovascular risk factor control initiative with the American Diabetes Association). He is one of the authors of the AHA Presidential Advisory on Structural Racism and its health effects. Dr. Sanchez obtained his MD from the University of Texas (UT) Southwestern Medical School in Dallas, an MPH from the UT Health Science Center at Houston School of Public Health, and an MS in biomedical engineering from Duke University.
Tanya M Odom, EdM, is a global consultant, writer, coach, and diversity, equity, and inclusion and civil rights thought leader. For the last several years she has been working as a consulting and coaching partner with the United Nations as part of their gender parity by strategy. Tanya has worked with 15 UN entities in 9 different countries focusing on inclusive leadership, unconscious bias, and women in leadership. Over the last several months she has been working with several U.N. entities in their efforts to address racism and create anti-racist action plans and programs. Tanya is a board member of the Institute for Mindful Leadership and the National Society for High School Scholars Foundation. She is also a national volunteer with the American Heart Association. Tanya has a BA from Vassar College and Master's degree from Harvard University.
This webinar is available to members only.