Air date: June 30, 2020
Guest Panelists: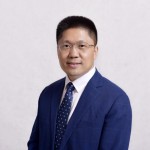 Zengwu Wang, MD, PhD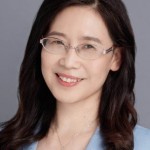 Chun Chang, PhD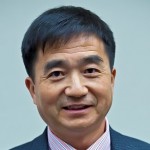 Zugui Zhang, PhD, FAHA
For a long time, few clinical trials were completed addressing the effects of workplace-based wellness intervention programs on the management of high blood pressure (BP). From January 2013 to December 2014, a cluster randomized clinical trial of a hypertension management program was conducted in 60 workplaces across 20 urban regions with 4166 participants in China. The workplace wellness interventional program triumphed for hypertension management with two-thirds of participants meeting blood pressure target after two years. This trial found that a workplace-based, multicomponent intervention appeared to be more effective than the usual care, leading to measurable benefits such as lower blood pressure, improved hypertension control, and adoption of healthy lifestyle habits, including greater reductions in alcohol consumption, perceived stress, and excessive salt intake. The intervention can therefore be considered for large-scale use or inclusion in hypertension control programs in workplaces in China, USA, and other countries. In the webinar, we will discuss how to improve hypertension management in the workplace on the basis of the evidence from China.
Zengwu Wang, MD, PhD, is the division chief of prevention and community health and a professor of cardiology and epidemiology at the National Center for Cardiovascular Disease, Fuwai Hospital, Peking Union Medical College & Chinese Academy of Medical Sciences. His research interests include cardiovascular disease (CVD) epidemiology, CVD prevention and intervention, clinical trial, and health education. He is one of the lead investigators of Hypertension Control in Community in China, a program designed to improve the treatment and control of hypertension in China. He also takes part in several other projects, including the national 9th–11th Five-Year project and the national 973 project. He is currently the president of Beijing Hypertension Association and director of Chinese Hypertension League. He is also a member of the Chinese Medical Association, the Chinese Medical Doctor Association, the China Health Care Association, and the American Association of Cardiovascular and Pulmonary Rehabilitation. Dr. Wang has over 200 peer-reviewed publications.
Chun Chang, PhD, is a professor of health education and promotion, and the vice director of the Department of Social Medicine. She is a member of the Healthy China Initiative Promotion expert advisory committee, and a member of the National Health Commission's expert steering committee on health promotion and education. She is also the standing director of the China Association of Health Education and Promotion. Dr. Chang's research field is behavioral science and health education. Research topics involve lifestyle and medicine adherence intervention among patients with non-communicable diseases, tobacco control, health service utilization, health literacy, workplace-based health promotion and so on. She has published more than 200 original research articles in English and Chinese academic journals.
Zugui Zhang, PhD, FAHA, is the director of biostatistics at the Christiana Care Health System, Delaware, research professor of medicine at Thomas Jefferson University, and affiliated professor in the Center of Bioinformatics and Biological Computation and College of Engineering at the University of Delaware. He has a broad background in health outcomes research, health economics, public health, epidemiology, and biostatistics. He has worked extensively on several large, international, multi-center, randomized clinical trials and observational studies, including COURAGE (the Clinical Outcomes Utilizing Revascularization and Aggressive Drug Evaluation), EXTRACT (the Enoxaparin and Thrombolysis Reperfusion for Acute Myocardial Infarction Treatment), ASCERT (American College of Cardiology Foundation-The Society of Thoracic Surgeons Collaboration on the Comparative Effectiveness of Revascularization Strategies), and SPRINT(Systolic Blood Pressure Intervention Trial). He has published articles in New England Journal of Medicine, Journal of the American College of Cardiology, Circulation, Radiology, Pediatrics, Journal of Clinical Hypertension, and The Canadian Journal of Cardiology, among others.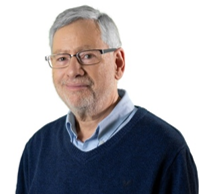 Ron Goetzel, PhD, is senior scientist and director of the Institute for Health and Productivity Studies (IHPS) at the Johns Hopkins Bloomberg School of Public Health and vice president of Consulting and Applied Research for IBM Watson Health. The mission of the IHPS is to bridge the gap between academia, the business community, and the healthcare policy world. Ron is responsible for leading innovative projects for healthcare purchaser, managed care, government, and pharmaceutical clients interested in conducting cutting-edge research focused on the relationship between health and well-being, medical costs, and work-related productivity. Before moving to Johns Hopkins University, Ron was on the faculty at Emory and Cornell Universities. He is an internationally recognized and widely published expert in health and productivity management (HPM), return-on-investment (ROI), program evaluation, and outcomes research. He has published well over 200 peer-reviewed articles and book chapters and frequently presents at international business and scientific forums.
This webinar is available to members only.