Air date: July 30, 2020
Guest Panelists: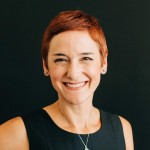 Erin Seaverson, MPH, Senior Director of Research and Evaluation, WebMD Health Services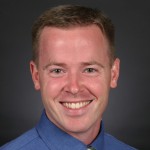 Stefan Gingerich, Senior Research Analyst, WebMD Health Services
Five years ago, HERO and the Population Health Alliance (PHA) published a comprehensive set of standards to guide the measurement and evaluation of employer-based well-being initiatives. The standards for participation measurement included a recommendation for more research on "the amount of intervention necessary to produce a positive health outcome" and studying participation "across channels/modalities" of programs. Perhaps intentionally, there was no mention of "engagement" despite the understanding that "participation" is often used synonymously with "engagement." In this webinar, researchers will discuss results of a study that sought to fill a gap identified by the HERO/PHA standards and bridge the divide between "participation" and "engagement." In this study, data from 95,000 individuals across 6 employers were analyzed to develop a participation index based on 9 separate well-being program components. Scores from this index were then analyzed to reveal that higher doses of well-being programming led to more health risk improvement.
Erin Seaverson, MPH, Senior Director of Research and Evaluation, WebMD Health Services
As senior director of research and evaluation at StayWell, now WebMD Health Services, Erin spearheads the health and well-being research agenda. She serves as research consultant and principal investigator for several strategic initiatives, program evaluation and outcomes studies. Erin has published numerous peer-reviewed, scientific research studies benefiting the field of health management and her work in research and reporting helps to define best practices for the industry.
Erin has over 19 years of public and population health experience. Erin is actively involved in several industry research workgroups and committees of the Health Enhancement Research Organization. She holds a Master of Public Health degree in epidemiology from the University of Massachusetts and a bachelor's degree in exercise and health science from Alma College. Erin believes strongly in "walking the talk" – she has a passion for family dance parties, endurance running and strength training and believes in giving back to her community through volunteerism.
Stefan Gingerich, Senior Research Analyst, WebMD Health Services
As senior research analyst for StayWell, now WebMD Health Services, Stefan is responsible for researching program effectiveness and consulting on program development, designing surveys and normative statistics, and applying scientific research to benefit clients and the worksite well-being industry. Prior to StayWell, Stefan worked as a public health microbiologist for the state of Iowa at the University Hygienic Laboratory, testing specimens for infections of public health importance, investigating disease outbreaks and teaching remote learning classes.
Stefan earned a Master of Science degree in epidemiology from the University of Iowa, College of Public Health and a Bachelor of Music Education degree from the University of Evansville. He is a member of the Heath Enhancement Research Organization's Research Studies Subcommittee. In his free time, he enjoys singing and dancing with his kids, playing baseball and reading anything he can get his hands on.
Reactor Panelist: Megan Hammes, MS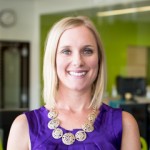 Megan Hammes is the director of wellness at the University of Iowa where she provides leadership for work-life and well-being initiatives through for approximately 20,000 employees. Highlights from Megan's 15-year career at UI include co-developing an academic course on health coaching; opening an integrated wellness space for faculty, staff and students; and launching a Tobacco-Free Campus Policy. Megan has a background in athletic training with an undergraduate degree from the University of Iowa, and her master's degree is in health promotion management from American University. She is certified through Wellcoaches(R) and is a Master Certified Health Education Specialist (MCHES).
Reactor Panelist: Ryan Sledge, MPH, MBA,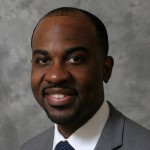 Ryan Sledge is director of worksite operations and product development for OhioHealth. A proven health care leader, he has a strong track record of transforming culture, forming strategic partnerships, and building effective teams. Ryan influences strategy for breakthrough health improvement initiatives for OhioHealth's 30,000 associates and the 5,000 employers we serve. He leads both clinical and non-clinical teams improving access to care and reimagining care delivery models. His academic background includes a Bachelor of Science degree in exercise science, a Master of Public Health degree from Michigan State University, and a Master of Business Administration degree from University of Michigan.
This webinar is available to members only.