Air date: June 21, 2023
Guest Panelists: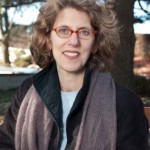 Juliet Schor, PhD, Boston College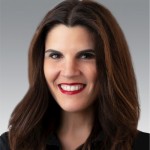 Tami Simon, JD, Segal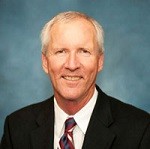 Host: Paul Terry, PhD, HERO
Employers were propelled into new work arrangements due to the pandemic. Businesses pivoted to remote and hybrid work models quickly, further expanding our understanding of workplaces and spaces. In recent years, the social contract between employers and employees has evolved with many workers desiring flexible work arrangements, expanded benefits, and even reduced work hours without decreased pay. Is the 40-hour working week antiquated? For that matter, how and when did the 40-hour work week become standard business practice? What evidence supports (or contradicts) that working 40+ hours per week is good for the economy and population health?
The idea of a four-day workweek is nothing new, although there is a resurgence of attention, research, and even support being given to the concept. 4 Day Work Week Global (4DWG) published results from their 4 Day Week Global pilot program reporting the benefits of providing workers with an extra day off with no reduction in pay. Their research indicates that participating companies reported increased revenue, reduced absenteeism, less stress and burnout, and increased life satisfaction. At the 2022 World Economic Forum Annual Meeting in Davos, experts discussed the pros and cons of shifting to a four day work week. Again, sharing research that indicates increased productivity, boosts in attracting and retaining talent, and positive environmental impacts. Are these findings unique to the employers that participated in the study, or would they be found across businesses of various sizes and industries? While employers work to retain and attract talent, is there an opportunity to evaluate the pros and cons of the 40-hour work week?
Join us as we hear from Dr. Juliet Schor, economist and professor of sociology at Boston College, and learn about her research with companies transitioning to a 4 day work week.  Juliet will be joined by Tami Simon, JD, Senior Vice President, Consulting Leader at Segal. Hosted by HERO's Paul Terry, PhD.
Guest Speakers:
Juliet Schor, PhD, is an economist and professor of sociology at Boston College. She is the lead researcher on 4DWG trials for companies instituting four-day weeks with five days' pay. She has been researching worktime since the 1980s and is the author of the national best-seller, The Overworked American: the unexpected decline of leisure. In 2020, Juliet published After the Gig: how the sharing economy got hijacked and how to win it back, which covered nearly a decade of research on the platform economy. She has also researched sustainable consumption and the link between climate change and worktime. Before joining Boston College, she taught at Harvard University in the Department of Economics and later, the Committee on Degrees in Women's Studies. She is the recipient of numerous awards, including, in 2022, election as a Fellow of the American Association for the Advancement of Science. A graduate of Wesleyan University, Juliet received her PhD in economics at the University of Massachusetts.
Tami Simon, JD, is a Senior Vice President, Consulting Leader at Segal and a nationally recognized health, wellness, and workforce strategy leader. Recently named one of the 25 Most Influential Women in Benefit Consulting by Employee Benefit Adviser, Tami is Segal's first global corporate consulting business leader. In this role, Tami and her team provide entrusted HR, employee benefits, and insurance advice to large and midsize employers in various industries. Tami is on the board of directors for Emeriti Retirement Health Solutions, the advisory board of the ERISA Industry Committee as well as BNA Tax Management's Compensation Planning Journal. Before joining Segal, Tami worked for Mercer, the law firm of McDermott, Will & Emery, Hewitt Associates, and the Illinois Attorney General's Office. She also served as a judicial intern for the Iowa District Court. Tami received her bachelor's degree from the University of Illinois at Urbana/Champaign and her law degree, with distinction, from the University of Iowa College of Law, where she was an associate editor of the Law Review. She is a member of the Illinois Bar.
Host: Paul Terry, PhD, is a Senior Fellow at HERO where he collaborates with HERO members and national experts in planning learning events and supports the HERO team in organizing the annual forum, think tanks and webinars. He preceded Karen Moseley as HERO's president. Paul is Editor-in-Chief of the American Journal of Health Promotion and is a Past-President of the Minnesota Public Health Association. He serves on advisory councils for The National Academy of Sciences, the American Heart Association, the Harvard T.H. Chan School of Public Health and the University of North Carolina, Gillings School of Global Public Health. He earned his PhD from the University of Minnesota and his master's from Minnesota State University at Mankato where he was honored with the Distinguished Alumni Humanitarian Award.
This webinar is available to members only.