Air date: March 15, 2023
Guest Panelists: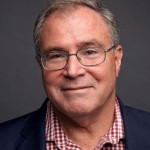 Derek Yach, DSc, MBChB, MPH, Global Health Advocate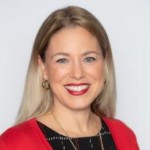 Maggie Biscarr, MSW, Global Corporate Sustainability Executive
How ESG's (Environmental, Social and Governance accountabilities) can be better integrated with company wellness programs is a featured part of HERO's learning agenda in 2023. Dr. Derek Yach has worked at the highest levels in both public and private sector organizations and companies and has been deeply engaged in public/private partnerships throughout his career. Yach is the author of "Project Unthinkable: A Doctor's Gamble to Save Millions of Lives" as well as lead author of many scientific papers and international policy reports. In this webinar, we discuss the opportunities and challenges of ESG's as well as the potentialities and foibles of public private partnerships.
As the world recovers from the worst pandemic and shock to health in a century, Dr. Yach also takes stock of the long-term implications for the health of workers, and recommends actions companies, employees, and governments should take to protect their most valuable asset, employees. The latest WHO reports on global health paint a bleak picture punctuated by setbacks in progress related to many chronic diseases and mental health. Remote work and hybrid models of work are here to stay and challenge the way traditional workplace programs are organized. In this context, Dr. Yach will highlight how digital technologies took off during the pandemic and offer new ways of supporting employees to improve their health. He will also address the imperative to address mental health and physical activity with greater commitment and innovation. Some of the more innovative workplace programs will be offered as models to emulate.
Derek Yach, DSc, MBChB, MPH, a global health expert and anti-smoking advocate for more than 30 years, leads work to improve health as an independent global health consultant. He is a passionate advocate for health promotion and disease prevention. Dr. Yach was the President and Founder of the Foundation for a Smoke-Free World and is a former World Health Organization (WHO) cabinet director and executive director for noncommunicable diseases and mental health where he was deeply involved with the development of the world's treaty on tobacco control, the Framework Convention on Tobacco Control (FCTC). He is also the former Chief Health Officer of the Vitality Group, Executive Director of the Vitality Institute, Senior Vice President, global health and agriculture policy at PepsiCo, director of global health at the Rockefeller Foundation, and a professor of global health at Yale University. He has authored or co-authored more than 250 peer-reviewed articles on global health and has served on several advisory boards, including the World Economic Forum, Cornerstone Capital, and the Wellcome Trust. Dr. Yach has an honorary DSc from Georgetown University, MBChB from the University of Cape Town, BSc from the University of Stellenbosch, and an MPH from the Johns Hopkins Bloomberg School of Public Health.
Maggie Biscarr, MSW, has over 15 years of experience developing and managing programs and public-private partnerships designed to serve vulnerable populations. In 2016, Maggie made a move from the non-profit sector to PepsiCo, where she directed a global partnership strategy for PepsiCo's Public Policy / Government Affairs shop. Prior to her role at PepsiCo, Maggie led the development of AARP Foundation's SNAP and nutrition incentive portfolios, including Fruit and Vegetable incentive and food Rx programs. She played a key role in the development and management of AARP's Drive to End Hunger program with NASCAR and Hendrick Motorsports. In her early career, Maggie's direct service experience included a stint working in the DC foster care system, providing behavioral health services for at-risk youth, and serving as a behavioral therapist for children with autism. In addition to serving on HERO's board of directors, Maggie holds a board seat on the DC Central Kitchen board to support social enterprise, food security, and job creation in the city where she lives. Maggie received her Bachelor of Science degree in psychology from Mercer University and a master's degree in social work from The University of Georgia.
This webinar is available to members only.