Air date: March 18, 2020
Guest Panelists: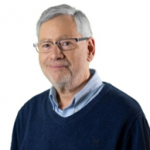 Ron Goetzel, PhD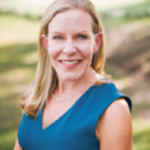 Tre McCalister, EdD, MA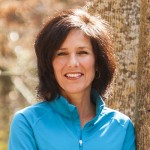 Sheri Snow, MA, RDN, CDE
The Health Project recognizes exemplary programs shown to improve employee health and well-being (HWB) while achieving positive health and business outcomes.  Organizations are invited to apply for the C. Everett Koop National Health Award.  In this session, you will learn valuable tips on the application process, evaluation criteria and what is required to demonstrate the impact of your HWB initiative.  Webinar co-panelists include Dr. Ron Goetzel, Chair of The Health Project; Dr. Tre McCalister, current Koop Award judge who prior to that role led development of Dell Inc's 2013 award-winning application; and Sheri Snow, MA, RDN, CDE, who led development of AMERICAN's 2014 Koop Award application. The session will be moderated by Dr. Jessica Grossmeier, HERO's vice president of research who is also a Koop Award judge.
Ron Goetzel, PhD, is senior scientist and director of the Institute for Health and Productivity Studies (IHPS) at the Johns Hopkins Bloomberg School of Public Health and vice president of Consulting and Applied Research for IBM Watson Health. The mission of the IHPS is to bridge the gap between academia, the business community, and the healthcare policy world. Ron is responsible for leading innovative projects for healthcare purchaser, managed care, government, and pharmaceutical clients interested in conducting cutting-edge research focused on the relationship between health and well-being, medical costs, and work-related productivity. Before moving to Johns Hopkins University, Ron was on the faculty at Emory and Cornell Universities. He is an internationally recognized and widely published expert in health and productivity management (HPM), return-on-investment (ROI), program evaluation, and outcomes research. He has published well over 200 peer-reviewed articles and book chapters and frequently presents at international business and scientific forums.
Tre' McCalister, EdD, MA, is a senior consultant, and strategic thought leader with more than 25 years of experience in the health, well-being and healthcare industry. She developed and managed industry leading, health and well-being initiatives for two large, global technology companies, including Applied Materials and Dell Technologies. Tre' joined Mercer's health and benefits consulting practice, where she led the Total Health Management specialty practice for the Central US. She left Mercer in 2019 to establish McCalister and Associates, LLC where she currently provides consulting support for business leaders, HR, benefits professionals, nonprofits and vendor partners on US health and care, global health management and wellbeing initiatives. Tre' has a doctorate in health education with concentration in business administration from the University of Texas at Austin, and she completed her post-doctoral work with the Health Management Research Center at the University of Michigan, specializing in corporate employee health program evaluation.
As AMERICAN Cast Iron Pipe Company's Wellness Manager, Sheri Snow, MA, RDN, CDE, does more than talk about food and physical activity. With more than 20 years of experience, she is passionate about innovating new ways to infuse health and wellness strategies into every layer of corporate operations. Her intentional collaboration with both internal and external partners has generated programs and solutions that lead to measurable impact. She believes that positive health and financial outcomes for her company comes down to sustaining a creative and energized culture where employees engage in their individual health journeys. Sheri is a registered dietitian and certified diabetes educator. She completed her undergraduate degree in the "loveliest village on the plains," Auburn University, and a master's in health promotion and health education from the University of Alabama at Birmingham.
Jessica Grossmeier PhD, MPH, currently serves as vice president, research at the Health Enhancement Research Organization, is on the Board of Directors of The Health Project and is co-editor of The Art of Health Promotion section of the American Journal of Health Promotion. Jessica is a worksite wellness thought leader with more than 25 years of experience advancing individual and population health. Serving the past 18 years as an outcomes researcher, She has executed research studies demonstrating health and financial outcomes for wellness programs sponsored by numerous large, national employers. More recently, her research has focused on identifying best practice approaches to workplace wellness initiatives that are associated with superior health and business outcomes. Jessica has published more than 60 articles in peer-reviewed and industry professional journals and presented at more than 75 industry events and webinars.