Air date: February 19, 2020
Guest Panelists: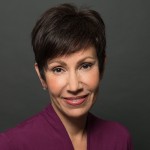 Patricia Deverka, MD, Chief Science Officer, Innovation and Value Initiative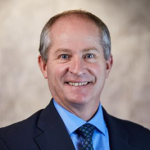 Robb Rowley, MD, Program Director, National Human Genome Research Institute
Huge investments in mapping the human genome are reshaping our understanding of how to use genetics to improve both individual and population health. Approximately 10 new genetic tests enter the market every day, translating to observable increases in both genetic test utilization and spending.  Simultaneously, there are a growing number of companies offering genetic screening as part of employee health and wellness programs. For employers, there is an opportunity to assess benefits, risks and costs of population genetic testing. Where is there the strongest evidence that genetic test results are medically actionable? How can genetic testing play a role in population health management? What are the key considerations when deciding whether to cover genetic testing as part of employee health and wellness programs? Join an expert-led conversation to discuss the science behind genetic testing and how these tests could play a role in managing population health.
Patricia A. Deverka, MD, MS, MBE, is currently the Chief Science Officer at the Innovation Value Initiative, a non-profit organization focused on advancing the science and improving the practice of value assessment in healthcare. Previously, she was the director of value evidence and outcomes at Geisinger National Precision Health, where she was responsible for assessment of the clinical and economic impact of population exome sequencing for health systems and self-insured employers. Prior to joining Geisinger, Patricia worked closely with clients to develop evidence of the value of healthcare interventions to inform payer, clinician, patient and health system decision-making. She has a medical degree from the University of Pittsburgh and is board certified in General Preventive Medicine and Public Health. She also has a master's degree in bioethics from the University of Pennsylvania and completed a policy fellowship at Duke University's Institute for Genome Sciences and Policy.
Robb Rowley, MD, is an Internal Medicine Physician and the Program Director for the National Human Genome Research Institute (NHGRI) Electronic Medical Records and Genomics (eMERGE) Network. The national Network combines DNA biorepositories with electronic medical record (EMR) systems for large scale, high-throughput genetic research in support of implementing genomic medicine. Prior to starting at NHGRI, Robb spent thirteen years in private practice and hospital management where he provided clinical assessments and medical care for adult diseases influenced by genetically influenced conditions to improve patient risk stratification and individualize treatments. Robb previously served in the United States Air Force Surgeon General's Office in Washington DC as the Chief of Medical Bioinformatics and Genomics. Robb has also been instrumental in establishing national and international plans and policies for incorporating genomics into biosurveillance systems and biotechnology for the DoD and NATO.
Sorry, this webinar video is not available.