Air date: February 5, 2020
Guest Panelists: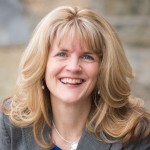 Sara Johnson, PhD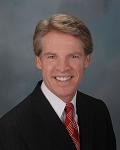 Steven Noeldner, PhD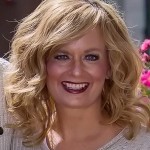 Kristi Rahrig Jenkins, PhD, MPH
Many organizations are interested in fostering an organizational culture that supports workforce health and well-being, but there is little research on the specific practices associated with outcomes and insufficient guidance on how to implement the practices effectively. This session highlights findings from a recently completed study leveraging data from 845 organizations completing the HERO Health and Well-being Best Practices Scorecard in Collaboration with Mercer©. The study identified a core set of practices related to organizational and leadership support that predicted higher levels of program participation, health impact, medical cost impact, and employee perceptions of organizational support. A high-level presentation of findings will be followed by an interactive panel discussion about the challenges associated with implementing the identified practices and what employers can do to implement more successful health and well-being initiatives.
Jessica Grossmeier, PhD, MPH, is Vice President of Research at HERO, where she oversees the direction and execution of the HERO research agenda. This includes providing research expertise and consultation to HERO study committees, serving as HERO's research liaison to external contractors and study collaborators, and serving as Principal Investigator for HERO-sponsored research studies. Prior to joining HERO, Jessica served a variety of research roles which included oversight of research on best practices and outcomes associated with workplace health and well-being programs. She also has served in academic research and teaching roles at the University of Minnesota and the University of Phoenix. Jessica has contributed to more than 50 published papers and is Co-Editor of The Art of Health Promotion and the practitioner section of the American Journal of Health Promotion.
Mary Imboden, PhD, Mary is the membership manager and research associate for HERO. As the membership manager, she is the point of contact for all HERO members. Mary's research associate role engages her in HERO research committees and HERO-sponsored research projects. Mary received her PhD in human bioenergetics from Ball State University with a primary focus in clinical exercise physiology. She has been fortunate to author and co-author several peer-reviewed publications in this area, as well as present her research findings at the national level including the AHA, ACSM, and AACVPR conferences. She is an advocate for exercise as medicine, and to stay healthy and fit Mary runs and has most recently ventured into trail running since her move to Portland, Oregon.
Sara Johnson, PhD, is co-president & CEO of Pro-Change Behavior Systems, Inc. She is also the co-editor of The Art of Health Promotion. Sara received HERO's Mark Dundon Research Award and was named the Health Care Services Woman to Watch by Providence Business News in 2018. In 2015, she was selected as a Top 10 Health Promotion Professional by WELCOA. Most recently, she was named one of the 2019 50 on Fire by Rhode Island Inno. She has been the principal investigator on over $6 million in NIH grants to examine the effectiveness of evidence-based health and well-being interventions and has more than 40 publications. Sara received her PhD in clinical psychology from the University of Rhode Island and is currently an adjunct faculty member to the Psychology Department.
Steven Noeldner, PhD, is a senior consultant in the Total Health Management specialty practice of Mercer. Steven's experience includes clinical practice in cardiac and pulmonary rehabilitation, hospital administration, university teaching, research, health and well-being management, corporate benefits and senior leadership (President and Chief Operating Officer). Steven's education includes an MS in clinical exercise physiology and a PhD in exercise science with concentrations in sport psychology, cardiovascular physiology and biomechanics. He is certified by the American College of Sports Medicine as a Program Director, and serves as the Chair of the Research Committee for the Health Enhancement Research Organization (HERO). Steven has published research papers and book chapters on health and well-being, and is an accomplished speaker and presenter at national and international conferences.
Kristi Rahrig Jenkins, PhD, MPH, is the Research Program Manager for MHealthy, the health and well-being initiative for the University of Michigan's faculty, staff, and dependents. Kristi has more than sixteen years of experience in research units at the university. Before joining MHealthy in 2009, Kristi worked for the university's Addiction Research Center and the Institute for Social Research, exploring research questions related to health and health behavior across the life course, particularly issues related to chronic disease, family relationships, social and psychological aspects of health, and population health. Kristi holds an MPH in community health education from the University of South Florida and a PhD in Sociology from Wayne State University.
This webinar is available to members only.