Air date: November 12, 2020
Guest Panelists: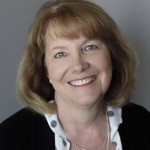 Sandra Kuhn, MSW, LCSW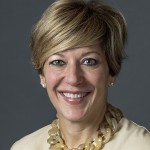 Sandi Stein
In today's increasingly challenging world, Brown Brothers Harriman (BBH) has supported total employee well-being by ensuring a culture of health. Even before the pandemic made its appearance, expanding the culture of health to a culture of caring was part of our future state. Through a combination of factors including our executive and local mental health champions, our focus on behavioral health and inclusivity, partnering with key strategic vendors, focusing on program integration and alignment, offering manager trainings and our employee feedback loop, we have been able to build a strong culture that is helping us bring the topic of mental health into the conversation and provide supports that resonate with our employees.
In order to accomplish these goals, we have focused on four key pillars: prevention and early intervention, access to care, quality of care and integration. Please join us for coffee chat as we discuss our journey to build our THRIVE-ing culture.
Sandra Kuhn, MSW, LCSW
Sandra Kuhn is a senior Total Health Management consultant at Mercer. She brings a long history of specialty consulting in the field of behavioral health, and assists many employers by leveraging both clinical and theoretical expertise as a licensed clinical social worker (LCSW). Throughout her career in the consulting field, Sandra has provided clients with expertise on behavioral health programs, pharmacy benefit management, plan audit and clinical assessments. Sandra graduated from New York University with a Bachelor of Arts degree in math and economics. She has a Master of Social Work degree from Grand Valley State University and also earned a certificate of Applied Project Management from Villanova University.  She is certified to deliver training on the adult curriculum for Mental Health First Aid (National Council for Behavioral Health) and leads efforts to deliver Mercer's curriculum for Manager Mental Health Training.
Sandi Stein
Sandi Stein is the global head of benefits at Brown Brothers Harriman & Co (BBH). She is responsible for furthering the global benefits agenda at BBH which includes the global benefits platform as well as the Firm's global mobility program with a commitment to delivering programs that are market competitive, cost-effective, business aligned and employee relevant. She leads an award-winning well-being program and is the global chair of BBH's Pride Network. Sandi earned a BA in psychology from SUNY Albany and completed coursework as a Certified Financial Planner from New York University. She is Vice Chair of the Northeast Business Group on Health. Sandi served as a member of "Executives on Campus", a mentoring program at Baruch College. She is also past Treasurer for the Boys Towns of Italy, a non-profit organization providing opportunities for migrant boys from war torn countries. Sandi is married and lives in New York City.
This webinar is available to members only.