Air date: December 9, 2020
Guest Panelists: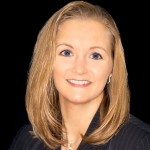 Jessica Grossmeier, PhD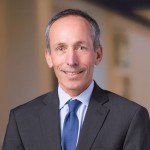 Seth Serxner, PhD, MPH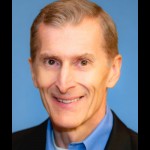 David Anderson, PhD
Financial incentives continue to be a core component of workplace well-being initiatives, with 78% of larger employers offering them in some form. While past research has shown that incentives are effective in driving participation in some components of wellness programming, a new HERO study assesses the impact of incentive design on both participation and workplace health outcomes at the organization-wide level.
This webinar will provide a brief overview of study findings, but our focus will be an interactive discussion among wellness industry experts about the implications of these findings. Save the date and join us in real time to contribute your thoughts and questions. Questions we anticipate addressing include:
How do HERO study findings augment what we know from previous research on incentives?
What are the practical applications and implications of this research?
Are there other factors employers should consider outside of incentives to support population health improvement?
What are the emerging trends in incentive design, and are there opportunities to move away from financial rewards?
PANELISTS:
Jessica Grossmeier, PhD
Jessica Grossmeier, PhD, is vice president of research at the Health Enhancement Research Organization (HERO) where she oversees the direction and execution of the HERO research agenda. This includes providing research expertise and consultation to HERO study committees, serving as HERO's research liaison to external contractors and study collaborators and serving as principal investigator for HERO-sponsored research studies. As a workplace health promotion thought leader with 25 years of experience advancing individual and population health, she has contributed to more than 50 published papers and regularly presents at national industry conferences.
Seth Serxner, PhD, MPH
Seth Serxner, PhD, MPH, is chief health officer and senior vice president of population health for Optum. He has more than 25 years of experience in health and productivity management and has published more than 45 articles and chapters. He is on the Board of Directors of HERO as well as the lead for the organization's research strategy. He is a board member of the Business Group on Health Institute of Innovation and Workforce Wellbeing, executive committee member and vice president of the C. Everett Koop Health Project and research committee member with Integrated Benefits Institute. He is a reviewer for academic journals such as the American Journal of Health Promotion, Journal of Occupational and Environmental Medicine and Health Affairs. Seth earned a Master of Public Health from the University of California, Los Angeles and a doctorate from the University of California, Irvine.
David Anderson, PhD
David Anderson, PhD, is president of VisioNEXT, LLC. He provides advisory and consulting services to assist clients in improving population well-being and organizational performance. His activities encompass organizational culture, workforce engagement and personal well-being. Previously, David co-founded StayWell in 1989 and served as its chief health officer through 2016, overseeing the design and validation of the company's behavior change models and health and well-being product line. A founding member of the Health Enhancement Research Organization (HERO), David served on the HERO Board and chaired its Research Committee from HERO's inception in 1996 through 2016. He also serves on the Board of The Health Project, which administers the C. Everett Koop National Health Awards. David has co-authored more than 30 peer-reviewed research articles, written scores of professional articles and book chapters and presented at over 100 national conferences on a wide range of health and well-being issues.
Moderator: Mary Imboden, PhD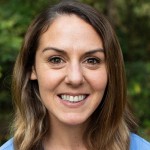 Mary is the membership manager and research associate for HERO. As the membership manager, she is the point of contact for all HERO members. Mary's research associate role engages her in HERO research committees and HERO-sponsored research projects. Mary received her PhD in human bioenergetics from Ball State University with a primary focus in clinical exercise physiology. She has been fortunate to author and co-author several peer-reviewed publications in this area, as well as present her research findings at the national level including the AHA, ACSM and AACVPR conferences. She is an advocate for exercise as medicine, and to stay healthy and fit Mary runs and has most recently ventured into trail running since her move to Portland, Oregon.
This webinar is available to members only.