Air date: February 11, 2021
Guest Panelists: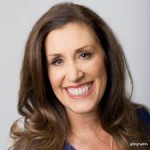 Linda Fogg-Phillips, MS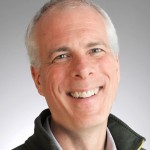 Tad Mitchell, MBA
Linda Fogg-Phillips, Director of Tiny Habits Academy, and Tad Mitchell, Founder and CEO of Wellright, explain practical strategies for building resilience within yourself and within your organization. The approach builds on BJ Fogg's book Tiny Habits to help people build habits that increase resilience.
Linda Fogg-Phillips, MS, is the brawn behind the Tiny Habits programs. As a mother of 8 children, she knows how to design systems that work (and how to get her kids to do what they need to do – a real-life behavior change lab). As director of the Tiny Habits Academy, Linda's expertise includes behavior change in the world of health and wellness. Her approach builds on BJ Fogg's book Tiny Habits. Linda has been best friends with BJ for over 50 years, since BJ was born, (Linda is the older sibling even though BJ is the wiser one) and they have taught together since 2008. Linda has a master's in health promotion and exercise physiology.
Tad Mitchell, MBA, is a thought leader in habit-based, holistic wellness. He is currently the president and CEO of WellRight, a provider of employee wellness solutions. Prior to joining WellRight, he was the president and CEO of Compliance11, a software company that was sold to Charles Schwab in 2011. Tad is the author of 21 Habits, 101 Challenges, 102 Challenges, 103 Challenges and 104 Challenges. He also authored the children's book Where is the Sears Tower? Tad completed his BS in computer science and MBA at Brigham Young University. Tad is generally a quiet person, but if you want to get him talking, ask him about baking bread.
This webinar is available to members only.