Air date: March 23, 2021
Guest Panelists: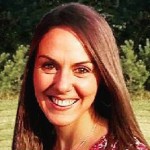 Mary Imboden, PhD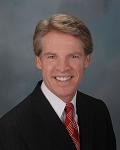 Steven Noeldner, PhD
V5.0 incorporates new learnings from industry research, adding practices related to employer involvement in their communities; mental and emotional well-being; social determinants of health; integration with diversity, equity, and inclusion; and a broader value proposition for investment in employee health and well-being.
Join Steven Noeldner, Senior Consultant of Total Health Management at Mercer, and Mary Imboden, Director of Research at HERO, on March 23rd at 12 pm CT as they discuss what is new in version 5 of the HERO Health and Well-being Best Practices Scorecard in Collaboration with Mercer©.
Dr. Mary Imboden is the director of research for HERO, where she oversees the execution of the HERO research agenda. This includes providing oversight of the HERO Research Committee and consultation to HERO study committees. She also oversees the ongoing development and research of the HERO Health and Well-Being Best Practices Scorecard in Collaboration with Mercer © (HERO Scorecard), along with growth and management of the HERO Preferred Provider Network.
Mary joined HERO in 2018 after receiving her PhD in human bioenergetics from Ball State University with a primary focus in clinical exercise physiology. She has been fortunate to author and co-author several peer-reviewed publications in this area, as well as present her research findings at the national level including the AHA, ACSM, and AACVPR conferences. She is also an assistance professor of exercise science at George Fox University.
Steven Noeldner, PhD, is a senior consultant in the Total Health Management specialty practice of Mercer. Steven's experience includes clinical practice in cardiac and pulmonary rehabilitation, hospital administration, university teaching, research, health and well-being management, corporate benefits and senior leadership (President and Chief Operating Officer). Steven's education includes an MS in clinical exercise physiology and a PhD in exercise science with concentrations in sport psychology, cardiovascular physiology and biomechanics. He is certified by the American College of Sports Medicine as a Program Director, and serves as the Chair of the Research Committee for the Health Enhancement Research Organization (HERO). Steven has published research papers and book chapters on health and well-being, and is an accomplished speaker and presenter at national and international conferences.
This webinar is available to members only.