Air date: April 8, 2021
Guest Panelists: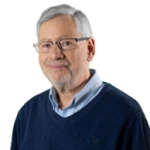 Ron Goetzel, PhD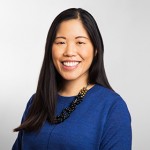 Emily Yu, MBA
The coronavirus outbreak (COVID-19) has revealed that, as a society, the U.S. is woefully unprepared to deal with a major public health emergency. This crisis has laid bare the weakness of our public health infrastructure with severe consequences to our economy and social fabric.
The Johns Hopkins Bloomberg School of Public Health, with support from the de Beaumont Foundation, brought together 40 business and public health leaders, including executives from Disney, USAA, IBM, Goodyear, and more for a series of focus group interviews to share how their businesses can effectively respond to COVID-19 and improve the health and well-being of workers and their communities over time.
The question we asked of these business and public health leaders was, "Tell us how you would best address the COVID-19 pandemic today, and also, how would you prepare us for future public health crises?"
At the core of the ideas offered was a fundamental appreciation of how the current crisis presents a unique opportunity to introduce innovative solutions that will positively impact the health and well-being of workers and the larger community. Based on the discussions, we assembled a series of "solutions" that businesses can adopt immediately, on their own, or as part of coalitions. We also offered some "big, hairy, audacious, goals" that require business leaders to step outside their comfort zones and advocate for broader societal initiatives aimed at re-building America's crumbling public health infrastructure.
We were inspired by Rahm Emanuel's often-repeated advice, "You never want a serious crisis to go to waste. …[It's] an opportunity to do things that you thought you could not do before."
Learning Objectives:
Participants will describe how the COVID-19 pandemic has spotlighted an under resourced public health infrastructure that threatens the safety, security, and prosperity of Americans.
Participants will describe ways in which organizations can adopt immediate steps to stem the rise of COVID-19 among their workers and communities.
Participants will describe longer-term actions businesses can take to improve the health and well-being of their employees, communities, and rebuild a robust public health infrastructure.
*HERO is a designated provider of continuing education contact hours (CECH) in health education by the National Commission for Health Education Credentialing, Inc. This program is designated for Certified Health Education Specialists (CHES) and/or Master Certified Health Education Specialists (MCHES) to receive 1 education contact hour. Provider ID# 101039
Ron Goetzel, PhD, is senior scientist and director of the Institute for Health and Productivity Studies (IHPS) at the Johns Hopkins Bloomberg School of Public Health and vice president of Consulting and Applied Research for IBM Watson Health. The mission of the IHPS is to bridge the gap between academia, the business community, and the healthcare policy world. Ron is responsible for leading innovative projects for healthcare purchaser, managed care, government, and pharmaceutical clients interested in conducting cutting-edge research focused on the relationship between health and well-being, medical costs, and work-related productivity. Before moving to Johns Hopkins University, Ron was on the faculty at Emory and Cornell Universities. He is an internationally recognized and widely published expert in health and productivity management (HPM), return-on-investment (ROI), program evaluation, and outcomes research. He has published well over 200 peer-reviewed articles and book chapters and frequently presents at international business and scientific forums.
Emily Yu, MBA, serves as managing director, partnerships at de Beaumont Foundation where the team focuses on improving health at the community level by investing in tools, partnerships, policies and the public health workforce. In pursuit of this effort, Emily often brings together unlikely allies to help stakeholders achieve their shared goals of creating healthier communities. Emily is committed to driving sustainable improvements in health and is leading the charge to cultivate community collaborations that are working to give everyone a fair chance to be healthy. With two decades of experience in program development and strategy, for both the public and private sectors, Emily brings together a unique perspective that fuels her passion for proving sustainable models for social change. Emily earned her BS degree from Georgetown University and her MBA at New York University's Stern School of Business.
This webinar is available to members only.