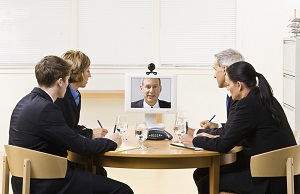 HERO is a member-driven coalition of employers, providers, consultants, academic institutions and associations who share a belief that Workplace Health and Well-Being (HWB) is a scientifically sound, evidence-based approach to achieving health improvements for their employees.
Further, through the creation and dissemination of evidence-based HWB research, education and best practices, HERO actively and continually provides leadership critical to advancing the wellbeing and performance of the nation's workforce. Much of the good work that HERO does is achieved through the efforts of its volunteer committees. Many of the members of the Think Tank and others in their organizations are involved in committee work. Some members are participating in more than one committee. Two types of HERO committees are active today, HERO Standing Committees and HERO Study Committees.
HERO Standing Committees: In co-op fashion, volunteer members provide direction and support to HERO operations via standing committees for Education, Leadership and Research.
Our Standing Committees include:
HERO Study Committees: Based on member interest surveys, study committees discuss, analyze and research topics to produce reports, presentations and, often, peer reviewed journal articles. With HERO members as authors, they are focused on providing understanding and guidance to employers.
Our active Study Committees include:
Engagement Committee

Employer- Community Collaboration

Health, Performance & Productivity
Committees' Publications:
Click here to access HERO Member Resource Center.
If you are interested in joining a committee please contact Karen Moseley at HERO  karen.moseley@hero-health.org to discuss joining a HERO committee.