Meeting for the "first" time
A message from Crystle Helderman, MS, HERO Director of Communication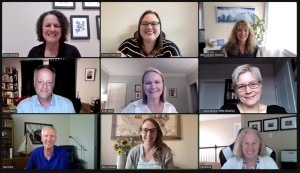 I have never met the HERO team. Let me explain… I have worked with Karen, Emily, Pat, Ariane, Paul, Mary and Sara for more than a year but we have never shaken hands or been in the same room. I started my position as Director of Communication with HERO in June 2021, as the COVID-19 pandemic continued to rage and we were all settled into the 'work from home' life. But HERO is a fully remote team – and has been for many years – scattered across the US. We operate as a small but mighty team in different time zones. We are a team of individuals with many obligations outside of our working lives with our children, spouses, families, communities, and hobbies. I have grown very fond of my team, and working with HERO has been a rewarding adventure. So now, as we approach Forum22, I feel excitement and nerves as I prepare to meet my teammates for the "first" time. No number of Zoom meetings and phone calls could possibly convey true body language and the personalities of each of these individuals. While we know one another, we lack the personal touch – pun intended – of being in-person with our teammates. I look forward to working in the same room, sitting next to Emily, watching Karen interact with others, or laughing with Ariane – not through a screen but rather, shoulder-to-shoulder and face-to-face. I am excited to eat a meal with my co-workers and share in laughter and joy as we celebrate our first event since early 2020 where we can gather together outside of the confines of the internet. So, here's to meeting my co-workers for the "first" time after working with HERO for more than a year. I hope to meet you all there as well.
See you in Florida!
-Crystle
2022 Healthcare Summit
The Great Healthcare Resignation: Leveraging Employee Well-being as Part of the Solution.
September 20, 2022| 8:00 AM – 1:30 PM CT
Amelia Island, Florida
There will be a networking lunch from 12:30 p.m. to 1:30 p.m., included in the registration fee. Register today!
4.5 CHES Credits Available
Sponsored by Health Enhancement Research Organization (HERO), a designated provider of continuing education contact hours (CECH) in health education by the National Commission for Health Education Credentialing, Inc. This program is designated for Certified Health Education Specialists (CHES) and/or Master Certified Health Education Specialists (MCHES) to receive up to 3 total Category I contact education contact hours. Provider ID#101039
Lifestyle Medicine Workshop – Free!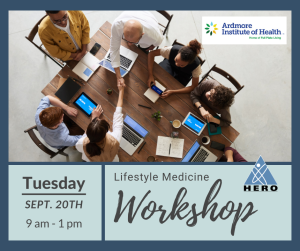 September 20, 2022 | 9: 00 a.m. – 1:00 p.m. ET
Amelia Island, Florida

On Tuesday, September 20th, Dr. Sara Johnson, HERO's Senior Research Fellow, will facilitate a free, inter-professional workshop that includes key stakeholders from the employer ecosystem. The goal of the interactive workshop is to review the findings of mixed-methods research on employers from diverse regions of the country and to generate insights about how best to promote the adoption of and enable employers to advocate for reimbursement of Lifestyle Medicine.
We will be identifying pathways for employers to:
Create the conditions for Lifestyle Medicine to be integrated into employees' health and well-being offerings;
Relate Lifestyle Medicine to key business outcomes;
Consider how to extend the influence of their whole-person health initiatives into their communities; and
Advocate with their health plans, brokers, and government officials for Lifestyle Medicine coverage.
Fall Think Tank (Members-Only)
Registration Open Now! A Free, Members-Only Event
Will new and emerging guidance improve employer efforts to advance workforce mental health?
Sept. 20th, 2022 | 2:00 – 5:00 PM ET (local time)
Omni Amelia Island Resort
3 CHES Credits Available
Sponsored by Health Enhancement Research Organization (HERO), a designated provider of continuing education contact hours (CECH) in health education by the National Commission for Health Education Credentialing, Inc. This program is designated for Certified Health Education Specialists (CHES) and/or Master Certified Health Education Specialists (MCHES) to receive up to 3 total Category I contact education contact hours. Provider ID#101039
University Summit- Virtual Event
October 17, 2022 | 11 a.m. – 2:30 p.m. CT
The 2022 HERO University Summit will take place as a virtual event on October 17, 2022, from 11 a.m. to 2:30 p.m. CT. The event will explore the topic of Innovative Organizational and Local-Level Strategies that Support Holistic Well-Being – Employee Resilience, Burnout, Mental and Emotional Well-Being, Flexibility. To learn more, watch for updates and a full agenda coming soon on the Forum22 website University Summit page. 
HERO Forum22
September 21-23, 2022 | Amelia Island, Florida
Our hotel discount has been extended!
Book your reservation by September 1st, so that you do not miss out on the savings!
Staying at the Omni Amelia Island Resort saves you money and time! No need to plan for travel before and after sessions. Learn with your peers, network with the experts, and save the planet by staying on-site for Forum22.
HERO HEALTH & WELL-BEING AWARDS
HERO Forum22 Special Events
The Annual HERO FitVent Invitational will return for the third year! HERO is excited to announce that, with the partnership of WebMD, the FitVent challenge will take place this fall, beginning with a warm-up week on September 21st. More details to come soon! Watch on the Forum22 Special Events page.
Third Annual HERO FitVent Invitational Kick-off Walk

Thursday, September 22nd | 6:30 AM
Join with others on a social walk or fast run or anything in between. Then visit the FitVent desk to sign up for HERO's third annual month-long event. Make a new team or join one of ours. Win weekly random drawing for prizes, plus prizes for top steppers.
Brought to you by WebMD Health Services
At HERO Forum22 we will host many networking events that you'll want to hold on your calendar! Join us for:
Forum Opening Reception | Tuesday, September 20th | 7:00 – 9:00 PM Join us in celebrating being together again after two years of virtual Forums! Meet up with colleagues and friends. Some you have known for years and missed for the last two, others you make starting tonight. Enjoy a cocktail and great conversation.
The HERO Health and Well-Being Awards Reception |Wednesday, September 21st | 5:30 – 7:00 PM We honor dedication and commitment to the field, and acknowledge outstanding achievements in the practice of health and well-being in the areas of leadership and research. Join HERO and WorkPartners to honor the winners of these prestigious awards. Let their passion and hard work inspire you on your own journey. All Forum attendees are invited to attend this reception. Brought to you by WorkPartners.
HERO Playground | Thursday, September 22nd | 5:30 – 6:30 PM Game on: Enjoy games and refreshments. Get your smile out and be prepared for some fun. Come try your hand at giant Jenga, cornhole, and other games of skill. Cornhole Contest brought to you by Segal.
HERO RESEARCH
Research Update: Stand & Move at Work
A team of researchers from Arizona State University and University of Minnesota, with funding from the NIH, have created an evidence-based program called Stand & Move at WorkTM to improve the health of your employees by encouraging more standing and moving in the workplace. Results from their efficacy trial showed an increase of time spent standing during the workday of about and hour, along with improvements in markers of metabolic health, especially for at risk employees! They are currently looking for worksites to administer this free web-based program to understand the real-world implementation in workplaces. To find out more information about this opportunity, visit their website.
HERO COMMITTEES
Committee Volunteer Opportunities:
Are you a HERO member looking to engage further and support our work? Consider joining a Study Committee! HERO's Employee Experience Committee (EEx) and Workplace Mental Health & Well-being Committee (WMH) seek new volunteers to join us. Both EEx and WMH Committees are in the process of developing new charters and identifying deliverables that advance research in these areas. Now is the perfect time to bring your organization's voice and expertise to the table!
What does it look like to serve?
Meet monthly for 50 minutes
Support through regular project feedback, reviewing deliverables, writing, and other activities
Gain access to committee-only guest presentations
Network with peers and HERO members
For additional information please contact Emily Wolfe, Director of Learning Experience, emily.wolfe@hero-health.org
New Employer Video Interview Series!
Check out HERO's Video Interview Series! Would you like to hear from other employers about how they approach Employee Experience (EEx) and Workplace Mental Health (WMH) within their organizations? HERO is currently interviewing a select group of employers across industry sizes and sectors to ask critical questions and elevate bright spots focused on EEx and WMH. As video interviews are published, you can find them here. Videos will be made publicly available for a limited time and then posted in the HERO Members-Only General Library for viewing.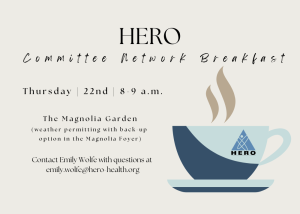 Join us for breakfast in Amelia Island!
Join us Thursday, September 22nd at 8 a.m. in the Magnolia Garden, for our Committee Networking Breakfast! Committee members from the Workplace Mental Health, Employee Experience, and Healthy Workplaces Healthy Communities Committees are invited to join us and meet your peers in person! In addition to networking, we plan to discuss the status of current projects and new charter ideas. If you've never served on a committee and are interested in learning more and increasing your HERO engagement, we'd love to have you! I'll be there to answer questions about all things committee-related. For questions, please email emily.wolfe@hero-health.org. We hope to see you there!
HERO WEBINARS
September 8, 2022 11:00 am CT | Register
This webinar will explore the current WMH landscape and how we can drive the adoption of best practices and move the conversation from a reactive response to a global crisis to a sustained national movement.
This webinar will serve as a primer and preview of the HERO's Fall Think Tank, September 20th, in Amelia Island, Florida, where we will explore: Will new and emerging guidance improve employer efforts to advance workforce mental health?
Guest Speakers: David W. Ballard, PsyD, MBA, GhostNote Consulting, HERO Scientific Advisor for Workforce Mental Health; & Jennifer Posa, PhD, MS, Johnson & Johnson Global Head for Employee Mental Wellbeing & Workplace Effectiveness; with Moderator, Emily Wolfe, MSW, LCSW, HERO's Director of Learning Experience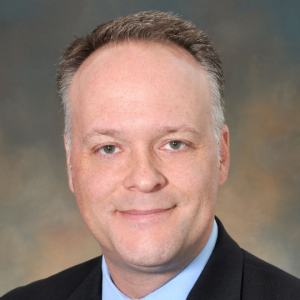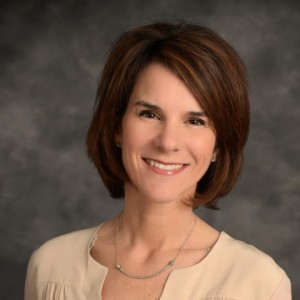 HERO RECOMMENDS
What is Quiet Quitting? Read about the latest trend that started on TikTok but has real-world implications here.
HERO MEMBER/STAFF/INTERN PROFILE
HERO Student Spotlight: Mark Simon
Mark Simon is pursuing a Master of Public Health in health behavior at the University of North Carolina at Chapel Hill. At UNC, he serves as a graduate research assistant for the Carolina Center for Healthy Work Design and Worker Well-Being, teaching assistant for an undergraduate public health course, cohort representative, and director of health & wellness for Graduate and Professional Student Government. Before transitioning to a mental health career in 2020, Mark worked in corporate finance for eight years. He then worked for Mental Health America of Northern Kentucky & Southwest Ohio and founded a mental health speaking and consulting business, Mark Simon Says LLC. His research interests center around mental health in the workplace and young adults. On a national level, Mark is a member of the HERO Workplace Mental Health and Well-Being Committee, governing councilor for the American Public Health Association (APHA) Mental Health Section, and speaker and advocate for the National Alliance on Mental Illness (NAMI). He recently completed a summer internship with the American Psychiatric Association Foundation's Center for Workplace Mental Health. Mark has a Bachelor of Business Administration in accounting from the University of Cincinnati. In his free time, Mark is an avid birder, coin collector and enjoys all forms of outdoor recreation.