"Be the change that you wish to see in the world."
~ Mahatma Ghandi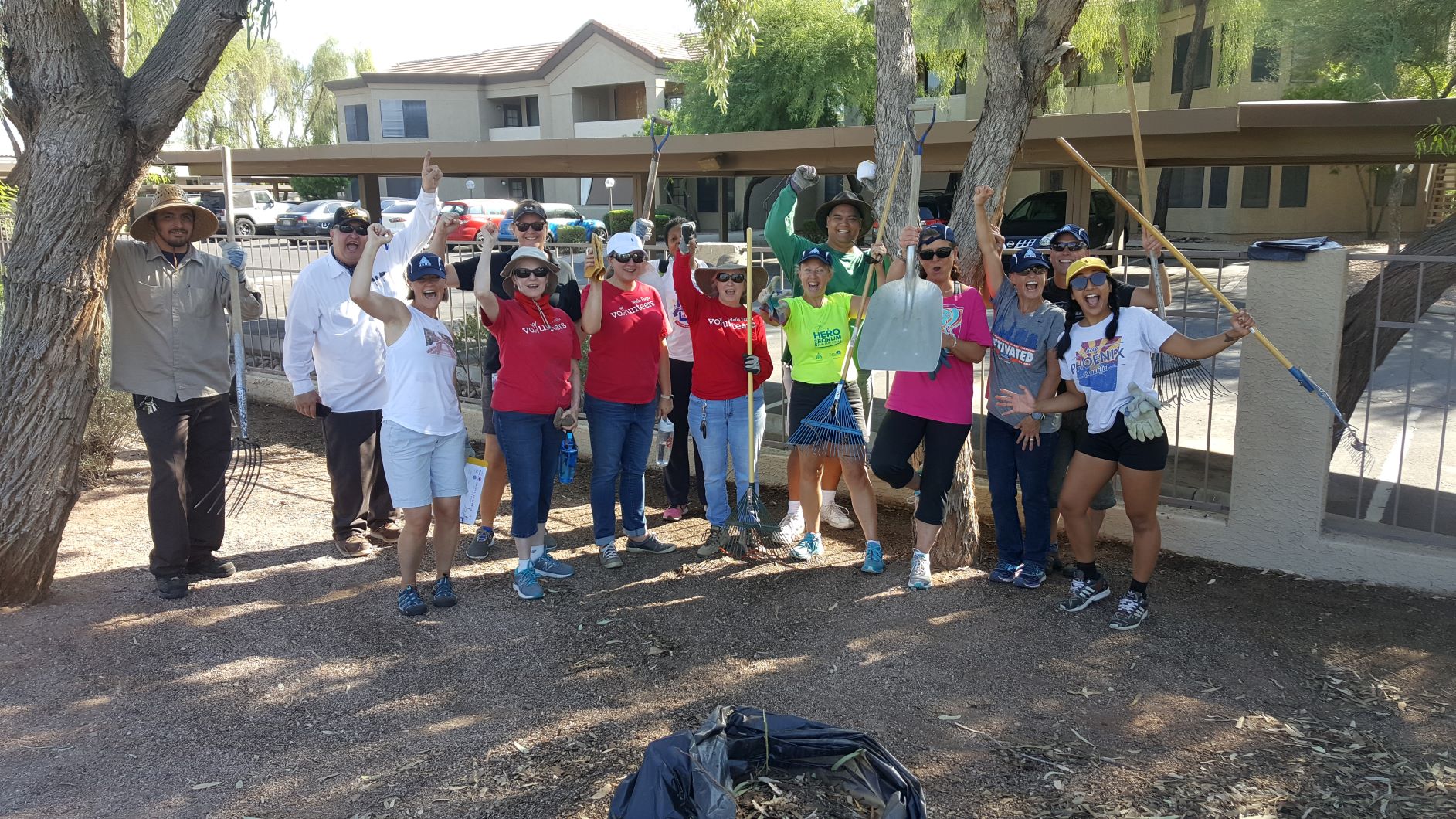 In recognition of National Volunteer Month, this month's Briefs are dedicated to HERO's volunteers. Since its beginning in 1997, HERO's success has depended heavily on its member volunteers. You'll see their names on our committee rosters, on our published peer-reviewed articles and consensus statements, and in the many expert support roles HERO needs to make our conferences and think tanks successful, from program planning to faculty recruitment, to abstract reviewers to panel moderators and, of course, to serving as expert presenters.
–Karen Moseley, HERO President
To read more from Karen on Volunteerism, visit the HERO Blog.
---
HERO Award Nominations – Deadline Next Tuesday, April 30th!
2019 HERO Workplace Health and Well-Being Awards
For the 10th consecutive year, the HERO Workplace Health & Well-Being Awards will recognize outstanding leadership and achievements as well as commitment to the field of workplace health and well-being (HWB). The nomination process will close April 30, 2019.
Nominate your peers for the: Bill Whitmer Leadership Award, Mark Dundon Research Award, Jerry Noyce Executive Health Champion Award, and Heart of HERO Award.
Visit the HERO website to learn about the awards and access the appropriate forms. This is our industry's premier individual awards program. Please nominate any colleagues or associates who you feel deserve recognition by 4/30/2019.
*Please note that there have been some changes to the nomination process, so please review all documents closely. If you have any questions, please contact Emily Wolfe.
---
UPCOMING EVENTS
Kansas City here we come!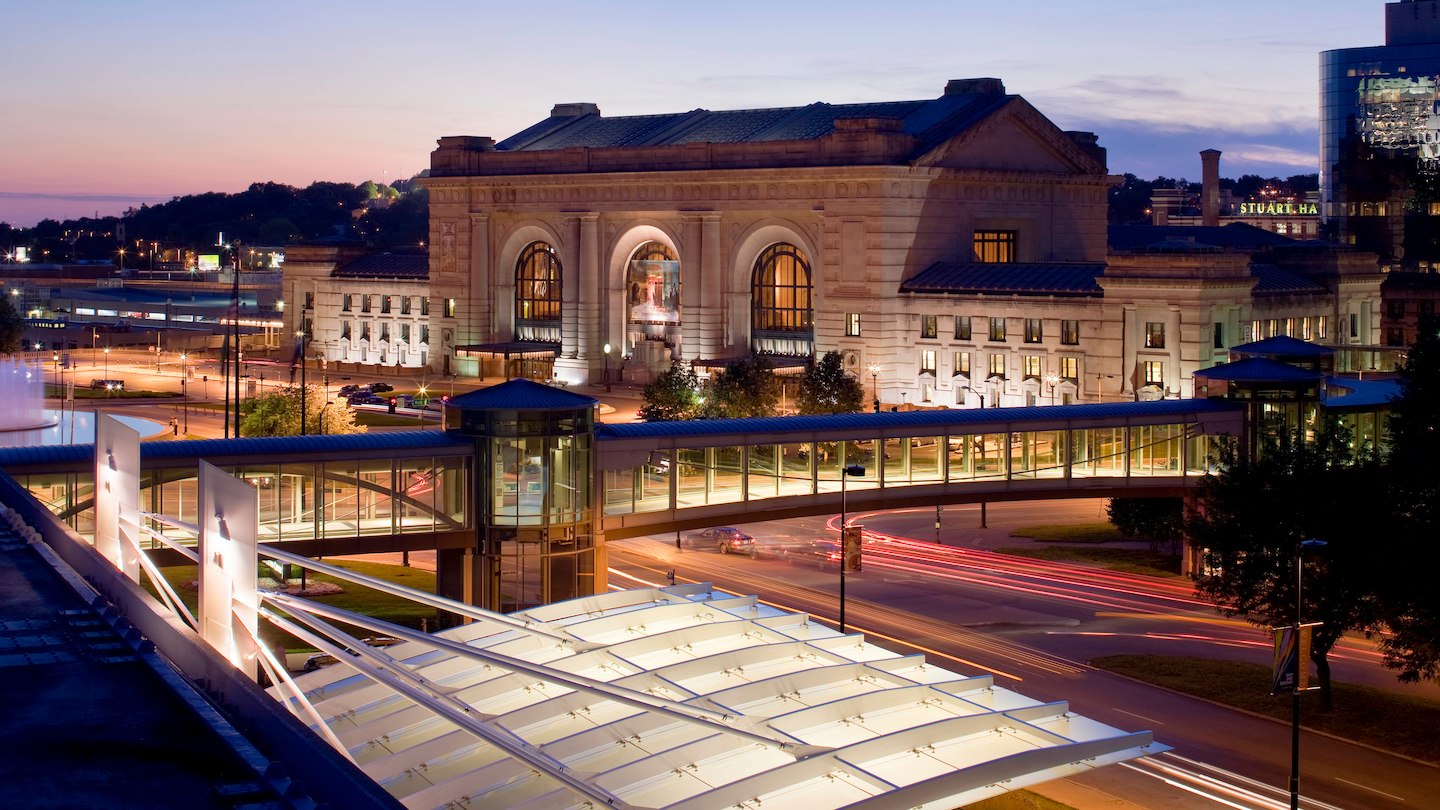 Forging a Fresh Course for Worksite Health and Well-being: Tools and Methods that can Move Organizations from an "Is State" to a "Future State"
June 25, 2019 | Kansas City, Missouri
HERO Think Tanks are always designed with a grand purpose in mind. After all, bringing together the best minds in the country deserves a topic that will stretch us professionally and influence the direction of our field. What, then, could be more apt than coming together to chart a new course for our line of work? What's more, HERO strives to be every bit as pragmatic as we are lofty, so in this think tank we will take a hands-on approach to examining strategic planning tools and demonstrate, together, how methods such as "Hoshin Planning" and "Blue Ocean" strategy can support your approach to your organization's health and well-being strategic planning process.
Click here to register and for more information.
HEROForum19 Registration Open NOW!
HEROForum19 
Thriving Organizations: Achieving Well-Being through Collaboration
September 10-12, 2019  | Portland, Oregon

Our inalienable rights in America are life, liberty and the pursuit of happiness. How well has the workplace-based health and well-being movement in America helped us to achieve this inspired guarantee? HERO specializes in featuring exemplary companies and ground-breaking health promotion professionals who consider our shared mission to be nothing less than achieving well-being for all.
HEROForum19 will feature partnerships that have defied traditional boundaries. As always, we will feature leaders, organizations and experts who believe that healthy cultures are prerequisites to health for individuals. But this year we will focus on those who profoundly embrace the need for collaboration across disciplines and sectors to affect change.
For more information and to register, visit the Forum website.
Pre-Forum Events
Please come early and join us in Portland for these Pre-Forum events!
Healthcare Leadership in Addressing Social Determinants of Health
Monday, September 9, 2019 | 7:00 am – 1:30 pm PT
Inspiring Well-Being Through Community, Social Connections and Environmental Supports
Monday, September 9, 2019 | 7:00 am – 1:30 pm PT
Also, new this year, Get to What Matters workshops with Wendy Lynch, PhD.
For more information visit the Forum Website.
---
HERO RESEARCH & SCORECARD
HERO Health and Well-Being Best Practices Scorecard in Collaboration with Mercer©
How are employers outside of the U.S. investing in workplace health and well-being?
Check out the new HERO Scorecard International Commentary to learn why and how employers in Argentina are investing in the health of their workers.
Addressing teacher wellness identified as a significant opportunity in employee well-being.
An analysis of the US HERO Scorecard benchmark database finds primary and secondary school districts lag behind most other industries when it comes to investing in the health and well-being of their teachers.
---
HERO RECOMMENDS
Resources and Readings
HERO Position Paper on the Value of Wellness Initiatives
Despite a large and growing evidence base demonstrating the positive outcomes of best-practice health and well-being initiatives, media coverage of occasional studies with negative findings sometimes creates confusion among employers about what really works in wellness. Last year HERO collaborated with numerous researchers, consultants, and subject matter experts to develop a commentary to help HERO members better assess research findings by providing tips on how to critically examine research on program effectiveness. The tips are available in a brief executive summary on the HERO blog, and members of the HERO Research Committee are working on an expanded version applying the tips to the recently published JAMA study. In the meantime, HERO recommends critically reading the research study for yourself with an eye to the recommended tips. You might also find it helpful to review a previously published article led by HERO member Ron Goetzel and numerous other HERO members, emphasizing the characteristics of effective health and well-being initiatives.
The Value of Storytelling
According to Matthew Dicks, one of the most accomplished storytelling champions in the nation, "Whatever you do, storytelling will help." When applied to the field of health promotion, storytelling can help us more effectively communicate the business case, engage end-users in our initiatives, ensure the information we share is memorable and "sticky", and convey a richer picture of the value of our initiatives. HERO's vice president of research, Jessica Grossmeier, collaborated with HERO member, Sara Johnson to co-edit a special issue of The Art of Health Promotion on storytelling, yielding a treasure trove of tips and strategies to incorporate storytelling into your health and well-being initiatives. Check out the full issue here.
Developing a Global Perspective for Health Promotion
Our increasingly diverse world requires today's health promotion professional to develop a more global perspective. Addressing health and well-being on a global level requires more than cultural sensitivity and accurate language translation. HERO's Jessica Grossmeier served as editor of the Global Issue of The Art of Health Promotion, which aims to provide guidance to anyone interested in advancing the health and well-being of populations from countries other than their own.
Workplace Health in America 2017

The Division of Population Health in CDC's National Center for Chronic Disease Prevention and Health Promotion released Workplace Health in America 2017, the result of research by a team of government, academic, and private industry experts. They studied a nationally representative group of worksites of all sizes, industries and locations finding that workplace health promotion continues to grow in America, with 46% of U.S. employers having some kind of program most commonly centered on physical activity, nutrition, and/or stress reduction. This is the first national government survey of worksite health programs since the early 2000s. Click here to read the article in the American Journal of Health Promotion.
Thrive Summit
May 21-23, 2019 | Roosevelt New Orleans
www.thrivesummit.com
Thrive Summit 2019 is a leading conference for HR, benefits, health & well-being professionals.The 2019 agenda includes two-and-half days of collaboration, innovation and problem-solving with some of the industry's top leaders including 2019 Keynotes, Sir Richard Branson, Dr. Deepak Chopra, Dr. Rudolph E. Tanzi, Esther Dyson, Alison Levine, Dr. David Katz, Josh Bersin and more! Thrive attendees also qualify for SHRM, CHES and MCHES credits in 2019.
HERO Members receive $400 off when registering for Thrive Summit 2019 using code HERO19SPECIAL*
*Cannot be combined with any other offer and is not retroactive.
---
The HERO Learning Series
April 30, 2019 | 11:00 am Central
Given the high prevalence of chronic stress, burnout and mental health disorders reported by US employees and the associated costs borne by employers, the American Heart Association's CEO Roundtable commissioned the Center for Workplace Health to report on effective strategies to address mental health disorders in the workplace. This webinar shares insights and implications of the published report including:
The business case for investing in the mental health of employees;
What current research tells us about the effectiveness of mental health interventions in the workplace;
Employee perceptions of these programs, and their interests in mental health related topics; and
Implications for research and practice.
Presenters: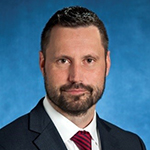 Chris Calitz, MPP
Director, Center for Workplace Health
American Heart Association
Chris Calitz is Director of the Center for Workplace Health. Chris has expertise in policy analysis, workplace health research and evaluation, program development, implementation science, and cardiovascular disease prevention. Before joining AHA, Chris was a health policy analyst for the Vitality Group and he co-founded the MEND Program, one of the largest community-based childhood obesity programs in the US, UK, Canada, and Australia. Chris has published original research, commentaries, and statement articles on disease prevention and workplace health promotion in Circulation, Health Affairs, American Journal of Preventive Medicine, and the Journal of the American Medical Association.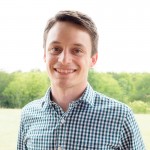 Drew Mills, MPH
Health Programs Analyst, Center for Workplace Health
American Heart Association
Drew Mills is a Health Programs Analyst in the AHA's Center for Workplace Health. Drew is a recent graduate of the University of Texas Health Science Center- Houston, where his graduate work focused on health promotion and behavioral science. Before joining AHA in his current role, Drew completed multiple internships at the AHA. In addition to working with the Center for Workplace Health's white paper on mental health, he worked with the Center for Health Metrics and Evaluation and the NFL PLAY 60 and Back to Sports programs.
---
Dr. Paul Terry, Senior Fellow
Fearless Health Promotion and an Interview with Dr. Amy Edmondson
Does health education work? This reads as a nonsensical question to me given my vantage point as an editor who, every week, gets to review some of the best research in health promotion. I'm mindful that many studies that fail to prove a hypothesis don't cross my desk, nevertheless, ours is a discipline undergirded by decades of science proving its effectiveness. That's why I'm discomfited to admit that an extensive literature review article I wrote early in my career was titled "Does Health Education Work?"
If you study this question, you will find that all roads lead to the extraordinary scholarship of Harvard Business School's Amy Edmondson. Her newest book, among seven, is "The Fearless Organization: Creating Psychological Safety in the Workplace for Learning, Innovation and Growth." Building on her expertise in teaming, Edmondson chronicles the ways that creating an environment where you can be yourself at work, without fear of reprisals when you speak up, fosters business success.
Read more of Dr. Terry's post here.
An Interview with Amy Edmondson
Dr. Amy Edmondson is the Novartis Professor of Leadership and Management at the Harvard Business School. She has been recognized over many years by Thinkers50 as one of the top management thinkers in the world. Though Dr. Edmondson was not able to join us for our think tank on psychological safety, we provided her book to all in attendance and I was able to host her in a webinar that is publicly available on the webinar archives page of the HERO website. In addition to a presentation on key concepts from her book, the webinar afforded time for an interview with Edmondson where she took questions from me and from the webinar audience and reacted to polls of our listeners' opinions. Here is a lightly edited excerpt from the interview segment of the webinar:
Question: You wrote in your book about the "anxiety zone" that is created when people don't feel psychologically safe at work. It is the zone that keeps you up at night. It relates to the fear people have about confronting conflicts. Our first webinar poll results show that 42% of our audience are undecided or disagree that people in their organization are eager to share information about what doesn't work (i.e. mistakes) as well as information about what does work.
Dr. Edmondson: It suggests we as a society are moving in the right direction and that we're coming to understand the importance of bringing up problems. Your webinar likely attracts those who already understand the value of this, but my heart goes out to the 42% who don't work in that kind of environment. In some organizations, leaders are going out of their way to let people know that it is okay to speak up. I spoke with one leader who would routinely begin conversations by acknowledging what he got wrong about something, he would admit failure so that his colleagues could admit failure. And then he got to his own performance review and his supervisor said, "I heard you made some mistakes," and he got dinged for it on his review. How ironic!  He is this extremely perceptive manager doing all the right things in this volatile, uncertain, complex world, but his boss doesn't get it.
For the full editorial, the complete interview with Dr. Amy Edmondson and editorial references go to the American Journal of Health Promotion (open access).