Air date: June 8, 2017
Guest Panelists: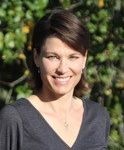 Patty Purpur de Vries, MS
Employee stress is a significant concern for employers and is especially critical in health care settings. Many employers have responded by offering employee stress management programs or launching resiliency initiatives which focus predominantly on individualistic approaches. Stanford Medicine identified drivers of burnout in their employees, and leveraged the data to demonstrate business impacts as well as inform development of an initiative to address the issue. Stanford's model of professional fulfillment integrates individualistic and systemic approaches to building a culture of wellness, efficiency of practice, and personal resilience. Patty will share how they developed the conceptual framework and describe some of the specific initiatives Stanford is using to address physician burnout. We will poll for your reaction to the conceptual framework and discuss how the model can be applied to other industry sectors.
This webinar is available to members only.