Air date: April 26, 2017
Guest Panelists: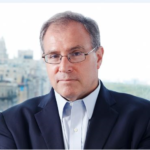 Dr. Derek Yach
What are companies doing to cultivate environments and cultures that create a workforce that leads in well-being? How would we respond if we knew that the C-Suite was more interested in sustainability and people development and less interested in body mass index metrics and cholesterol levels? Instead, what role might measures play that examine how governance, culture, management, and business success all interrelate and contribute to the health of both the company and employees? Dr. Yach will share ideas, trends and recommendations about C-Suite level metrics and discuss report cards and emerging metrics such as sustainability, value on investment and emotional and mental well-being
This webinar is available to members only.