An Open Invitation
Recently, the conversation around the value of workforce health and well-being has been lively, to put it mildly. Newly published research is quickly interpreted in the press, testing assumptions and the current body of evidence. I, for one, am always grateful for the opportunity for open dialogue because ultimately it leads to better understanding and improved solutions. I'm proud of HERO's contribution to the latest discourse surrounding the workplace wellness study recently published in JAMA.
For our May Briefs, we have pulled together links to responses and resources from HERO and HERO members to help inform your own conversations. The HERO RESEARCH & SCORECARD section below contains links to the HERO position paper in response to the JAMA study. In HERO RECOMMENDS you'll find links to the response from HERO's Senior Fellow, Paul Terry, and to those of HERO members Mercer and the American Heart Association. Finally, be sure to scroll down to HERO WEBINARS for the link to view "The Recent JAMA Study: A Balanced Discussion of Workplace Wellness Research" webinar with moderator Ron Goetzel, PhD, study author Zirui Song, MD, PhD, and commentator Jean Abraham, PhD.
We appreciate our connection to you through HERO's shared vision: All workplaces will positively influence the health and well-being of employees, families and communities.
Consider this an open invitation to anyone who shares this vision and wants to engage in open and constructive dialogue.
With gratitude,
Karen Moseley, HERO President
---
UPCOMING EVENTS
Kansas City, here we come!

Forging a Fresh Course for Worksite Health and Well-being: Tools and Methods that can Move Organizations from an "Is State" to a "Future State"
June 25, 2019 | Kansas City, Missouri
Click here to register and for more information.
HEROForum19 – Agenda coming soon!
HEROForum19
Thriving Organizations: Achieving Well-Being through Collaboration
September 10-12, 2019  | Portland, Oregon

For more information and to register, visit the Forum website.
Pre-Forum Events
Please come early and join us in Portland for these Pre-Forum events!
Healthcare Leadership in Addressing Social Determinants of Health
Monday, September 9, 2019 | 7:00 am – 1:30 pm PT
Inspiring Well-Being Through Community, Social Connections and Environmental Supports
Monday, September 9, 2019 | 7:00 am – 1:30 pm PT
Also, new this year, Get to What Matters workshops with Wendy Lynch, PhD.
For more information visit the Forum Website.
---
HERO RESEARCH & SCORECARD
HERO Health and Well-Being Best Practices Scorecard in Collaboration with Mercer©
New HERO position paper addresses recently published JAMA study
UPDATED MAY 2019: Despite a large and growing evidence base demonstrating the positive outcomes of best-practice health and well-being initiatives, media coverage of occasional studies with negative findings sometimes creates confusion among employers about what really works in wellness.
As we did in response to the University of Illinois Workplace Wellness study last year, HERO has collaborated with numerous researchers, consultants, and subject matter experts to assess this recent study in JAMA on the effectiveness of the BJ's Wholesale Club wellness program. The response is available in a brief executive summary on the HERO blog, with a more detailed analysis available in the HERO member Think Tank Library. Our previous response to the University of Illinois study is also available in the Think Tank Library in the Industry Research Reviews folder. The executive summaries are available to the public via the following link.
How are employers in Brazil investing in workplace health and well-being?
Check out the new HERO Scorecard International Commentary to learn why and how employers in Brazil are investing in the health of their workers.
Employer use of data to inform decision making and evaluation of health and well-being
An analysis of the US HERO Scorecard benchmark database finds many opportunities exist for employers to strengthen their use of data to support strategic planning and evaluate their health and well-being initiatives.
---
HERO RECOMMENDS
Resources and Readings
Responses to the recently published JAMA study:
More on why wellness program headlines are missing the point
Check out the new work from HERO's Senior Research Fellow, Paul Terry on the HERO LinkedIn site.
Is Your Wellness Program Built for Success?
Read the article from HERO members Steve Noeldner, PhD and Jeff Dobro, MD of Mercer.
Workplace Health Needs More Rigorous Evaluation of Comprehensive Programs
Read the American Heart Association's response authored by Eduardo Sanchez, MD, and Chris Calitz, MPP.
UnLonely Symposium and Film Festival
May 29th, Alvin Ailey Dance Theater in NYC
Symposium: 1:00-4:30 pm | Film Festival: 6:00-8:30 pm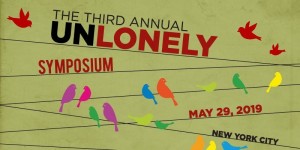 You are likely aware of the growing personal and public health challenges of loneliness, and perhaps you're familiar with the UnLonely Project, a non-profit effort to increase awareness about loneliness, reduce stigma around it and develop a variety of programs to address it. The UnLonely Symposium will explore an array of effective, scalable and sustainable solutions that address loneliness in particularly vulnerable populations. Please join us to share your organization's challenges and experiences, and to take advantage of this unique opportunity to connect with your peers! Click here for information on the Symposium and how to register (free). For more information on the UnLonely Film Festival and to purchase tickets, visit the website here.
A Culture of Health for Business Webinar
June 13, 2019 | 11:00 am – 12:30 pm EST

This webinar will provide a brief overview of the Robert Wood Johnson Foundation's Culture of Health (COH) work with a focus on corporate America; a description of the recently launched COH for Business Framework and the 16 business practices that intersect with a Culture of Health; the role of the Global Reporting Initiative (GRI) in facilitating the adoption of the framework through the Culture of Health for Business Task Force and the GRI Standards. Click here for information on viewing the webinar.
---
HERO WEBINARS
The HERO Learning Series
HERO webinar archives are open to the public for a limited time (members receive all access). Check out our webinar archive to view any of the following (and more).
The Recent JAMA Study: A Balanced Discussion of Workplace Wellness Research

Moderated by Ron Goetzel, PhD with Zirui Song, MD, PhD of Harvard Medical School and Massachusetts General Hospital and Jean Abraham, PhD from the University of Minnesota
Hundreds of research studies published in scientific journals conclude that well designed, evidence based, comprehensive health and well-being initiatives work. We know this, yet occasionally, a new study is published that is inconsistent with the overall body of research. So we've asked Dr. Ron Goetzel to facilitate a conversation with Dr. Zirui Song, lead study author, and Dr. Jean Abraham who wrote the editorial commentary. Click here to view.
Is there more to food than calories, taste, and nutrition?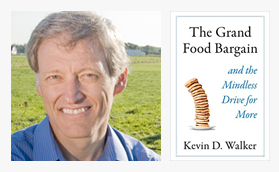 Kevin D. Walker, PhD, Michigan State University
The modern food system relies on an illusion. It depends on endless abundance, but the planet has its limits. So too does a healthcare system that must absorb rising rates of diabetes and obesity. Shifting our mindset is essential, and it starts with remembering that what we eat affects the wider world. Click here to view.
Mental Health: A Workforce Crisis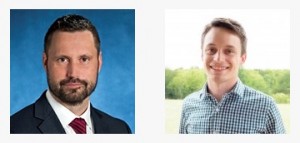 Chris Calitz, MPP and Drew Mills, MPH of the American Heart Association
Given the high prevalence of chronic stress, burnout and mental health disorders reported by US employees and the associated costs borne by employers, the American Heart Association's CEO Roundtable commissioned the Center for Workplace Health to report on effective strategies to address mental health disorders in the workplace.  Click here to view.
---
MEMBER PROFILE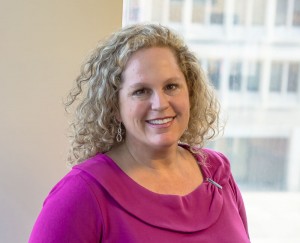 Gretchen Bayne
Manager of Wellness Programs
Wake Forest Baptist Health
Gretchen is responsible for directing the development and implementation of the comprehensive employee wellness program, fitness centers and Arts for Health program at Wake Forest Baptist Health. She constantly develops and increases avenues to maintain high utilization of the wellness team that is comprised of Registered Dietitians, Certified Diabetes Educators, Health Coaches, Marketing and Office Support Staff.
To read more about Gretchen and the Wake Forest Baptist Health wellness program, visit the HERO blog.