HERO Gratitude & Looking Forward
As we near the end of 2022, HERO looks back on the year with gratitude. We have spent this year reconvening in person, honoring our award recipients and working on research that connects science to practice. HERO was thrilled to gather in Amelia Island, Florida in September and return to learning together for the first time in more than two years, with our HERO members and friends. We strengthened old connections and made new ones too. We celebrate our accomplishments over the past year and look forward to a fulfilling 2023. We can't wait to be together with HERO Members in February at our upcoming Winter Think Tank 2023 in Chapel Hill, North Carolina. More details will be forthcoming. We will also soon announce our location and theme for Forum23. We're excited to share those details next week as we open our call for presenters. We look back with gratitude on how 2022 has allowed us to grow, and we look forward with anticipation, as 2023 will be full of new and exciting work. We are thankful to have you be a part of our journey.
Forum22 On-Demand Content Live!
Slides from Forum22 presentations are now available for download. Visit the Forum site and click on the Agenda tab. Scroll through the agenda and click on On-Demand Resources for any Forum session to find the slides.
If you do not see the On-Demand Resources in the agenda, be sure you are logged into Eventsquid. Only registered attendees can view the slides.
Questions? Contact Ariane Mistral
HERO Forum22 Proceedings are now available! Read summaries of the presentations and dive into the Forum topic that led to rich discussion and development among members and peers.
Practical Health and Well-being Strategies to Engage and Retain the Small and Midsize Business Workforce
January 18, 2023 |11:00 a.m. – 3:00 p.m. ET
Total Worker Health® Getting Further Upstream in the Integration of Safety, Well-being, and Mental Health
Save the date!
February 27 – 28, 2023
The Rizzo Center | Chapel Hill, NC
Registration and more information coming soon!
HERO SCORECARD
HERO Health and Well-being Best Practices Scorecard in Collaboration with Mercer©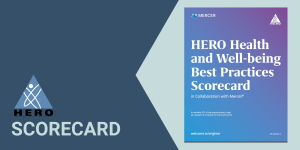 HERO Scorecard New Best Practice Scores
HERO is excited to announce the launch of our HERO Scorecard new best practice scores in three key areas: mental health and well-being; social determinants of health (SDOH); and diversity, equity, and inclusion (DEI). These scores were developed to help an organization assess their health and well-being initiatives in these important areas. Each score is compiled from the workforce health and well-being best practices listed throughout the HERO Scorecard as they relate to each area. Take the HERO Scorecard to measure how your health and well-being initiatives are doing in these three areas.
HERO COMMITTEES

HERO Study Committees Seek Charter Feedback
HERO is excited to launch two Study Committees under revised charters beginning January 2023 and would like your feedback. We invite HERO members to comment on charters for the new People & Culture Committee (legacy Employee Experience Committee) and the Workforce Mental Health & Well-being Committee. Emily Wolfe is accepting comments on the committee charters through December 12th, please send edits or comments to: emily.wolfe@hero-health.org.
Are you looking for opportunities to enrich your membership experience and network with peers? Then consider joining a committee! Reach out to HERO's Director of Learning Experience, Emily Wolfe, for a meeting invite! emily.wolfe@hero-health.org.
People & Culture Committee: January 10th, 12:10 p.m. – 1:00 p.m. ET
Workforce Mental Health & Well-being Committee: January 25th, 1:10 p.m. – 2:00 p.m. ET
We hope to see you in 2023!
HERO WEBINARS
Are You Addressing the Mental Health, DEI, and SDOH Needs of Your Employees?
December 1, 2022 | 11:00 a.m. CT | Registration
The coronavirus pandemic has exacerbated many mental health issues and further revealed health inequities that may be influenced by social determinants of health (SDOH) and the lack of belonging felt by some employees. HERO and Mercer collaborated to develop best practice scores for these three key areas: mental health and well-being, social determinants of health (SDOH), and diversity, equity, and inclusion (DEI). These special best practice scores were derived from the current set of questions in the HERO Scorecard (v5) and are now available to all HERO Scorecard completers. This webinar will explain how the mental health and well-being, SDOH, and DEI best practice scores were developed and scored. The webinar will also educate participants on how they can use these scores to identify and prioritize opportunities within their organizations and use best practices to address them. Read the guest speakers full bios here.
Speakers: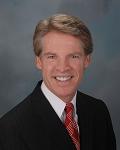 Steven Noeldner, PhD, MS, Mercer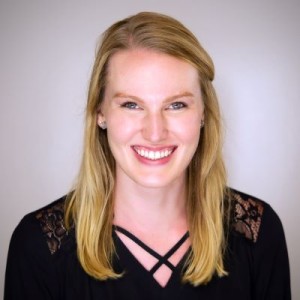 Katie Scott, MS, Mercer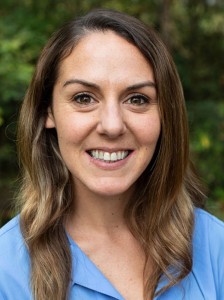 Mary Imboden, PhD, HERO